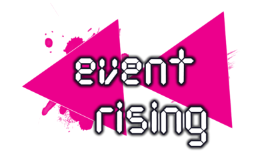 -a murder mystery game with 18 COMPLETELY UNIQUE routes-
this will be a commercial game
---
Hi all ! We're Otomeido Studio, and we're trying our hand at our second game. Our first game, Cadaver Clicker, is on hold right now. Until then, we've started a new project called Event Rising !
Event Rising is a Visual Novel with 18 unique routes. 18 routes, because we have 18 playable characters, each with their own path that is 100% different from any of the others. Each path will have it's own unique CGs, events, and deaths. We have 70+ CGs planned out for this game already, plus any we choose to add in later. We're approximating about 25k words PER PATH, so this game will definitely be a long one.
Each route will have 2 endings, plus a few secret endings you can get, mid game. [/b]That's about 40 different endings[/b].
The gameplay/story is set up like the game of "Werewolf." The game elects one character as the Corrupt, who can either win the game by killing off everyone, or lose the game by being revealed as the Corrupt and being eliminated. The chosen person has to kill one character every night or else they lose he game. The other characters are also given titles and have special skills to help figure it out, as well. ​Each route will have a different elected killer, and everyone's assigned roles will be different.
---
Our game starts out in a school, but branches to having an entire city open to explore. The beach, your dorms, a shopping district, cafes, parks, and more. You'll be able to explore all of these as any of our 18 eligible characters to hunt for clues, find dead bodies, and even have some light hearted conversations with friends. Unfortunately, though, you're trapped in this city. There is no way out, and every time you try to walk along the only road out of town, you somehow end up walking right back. Something's not right here.
All you have on you is a cell phone that was given to you by the "game master," the person keeping you in this messed up city. You can use it to communicate with characters not in the immediate area, and learn some trivia on them as well. Plus some other, more secret, functions.
--
The Otomeido Team
Taiyoukai
(Princeton) is the one coming up with ideas and pretending like they're being useful. They use the title "director" but "executive nap taker" works just as well. Oh - and they do all of the programming.
Dollcult
(Reine) is the lead artist doing all of the CGs, GUI, and character sprites. She often whips Princeton into shape so they work. Works almost exclusively while listening to Let's Plays and creepypasta.
Pomeloprince
(Vic) - u/c BGs
foolserrant
(James) - u/c Writing
next post will have asset