Sorry for the silence, we took a short break for health reasons! (A team so close that we synchronize our health issue, that's some team spirit
)
SMALL UPDATE :
In the meantime, here's the current state of the bar's BG!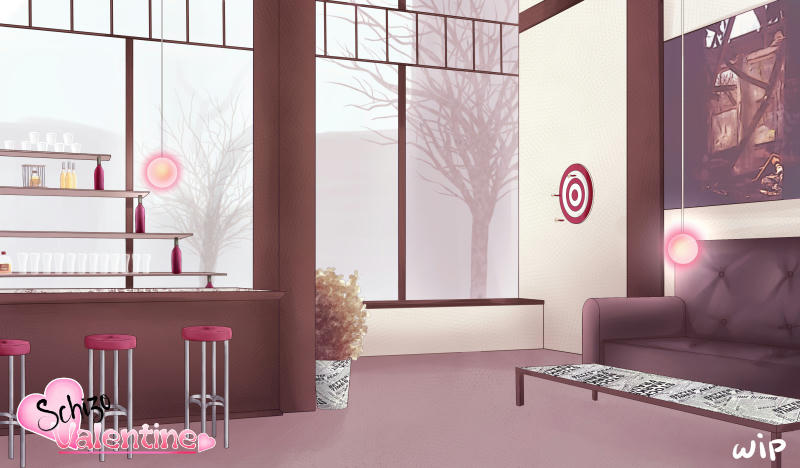 (There are other tables and armchairs on the other side, alongside with... well, the door? But the capacity wouldn't exceed 20/30 people at once in the bar)
Can you tell we love bars?
though we do wonder:
would like to hang out in such a bar? According to you, what kind of music would play in this bar?
Progress is going slowly these days, but we'll try to go back to 1 update/week (unless it's a video of the animation, bc it takes quite a lot of time and adjustments ><)
See you soon !