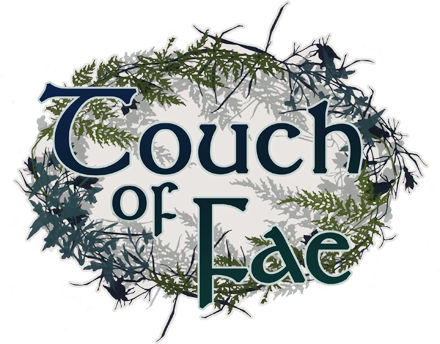 On moonlit night,
when sky is bright,
look to the ground and see,
what faerie feet have left on path,
a circle round and wee.
But keep afar,
from grassy scar,
that circles near the tree,
for if you tred,
or dance instead,
you never shall be free.
It's a rhyme Freya heard many times as a child from her mother as they passed the ring of mushrooms that envelop the largest oak in the park.
But it's just an old wive's tale- a fairy story, right?
Well, she's about to find out that some tales are more real than expected.
--
Touch of Fae is a fantasy otome game about a girl who falls through a fairy ring and discovers a world beyond. Realising she is of both worlds, she has to make some tough choices and find out just which world she connects to more.
Latest Update- 28/2/17
-
viewtopic.php?f=43&t=41994#p445434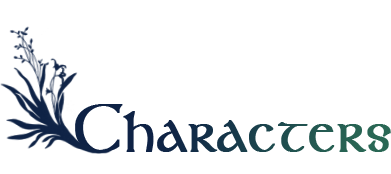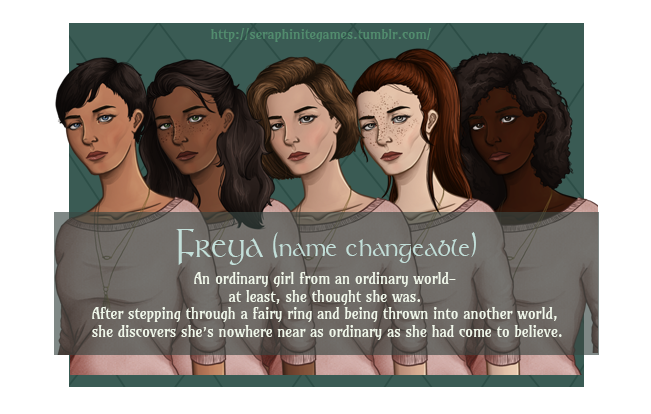 Love Interests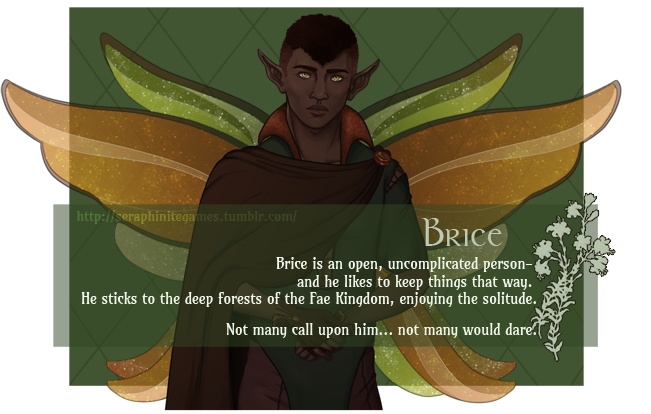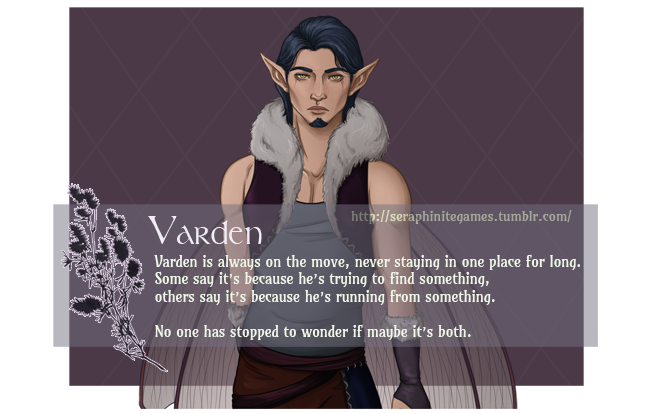 Other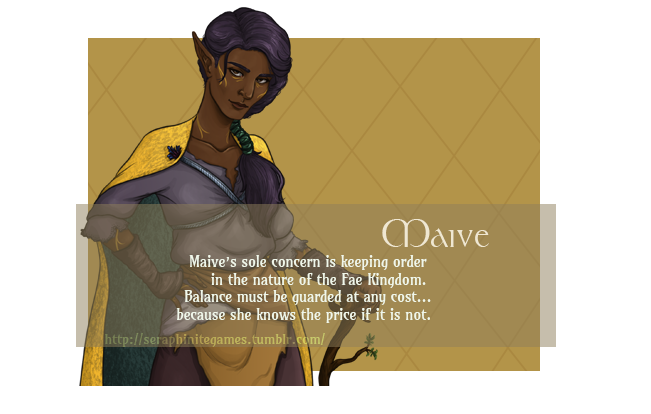 [GxB][Fantasy, Romance][1280x720]
Warnings
: Blood, Fantasy Violence, Suggestive Adult Content.
- 3 individual love interest routes
- 4 endings for each route (
Bad end, Fae End, Human End, True Love End
)
- Main character's personality dependant on choices made by you
- Original art for all BGs, GUI, CGs, and sprites
-
Character customisation!
- CG Gallery (
CGs in the gallery will show the default character, as I have no idea how to code it otherwise! But CGs in-game will show custom character
)
So, I'm finally getting to announce my new project! I'm really excited to start it, and have been working on it since the end of last year. It's still a way off from completion yet, but I thought I would show what I have so far.
It is indeed about faeries. Partly because I have always been interested in them, but also partly because I had the real urge to draw characters with bright hair and big ears.
And yes, there is going to be a character customisation feature in this VN! It's something I've really wanted to add, and I'm finally pushing myself to do it. Unfortunately, that does mean CGs will take much, much more work, but I really hope it will pay off. Also, I imagine it will mean the game will have quite a large file size!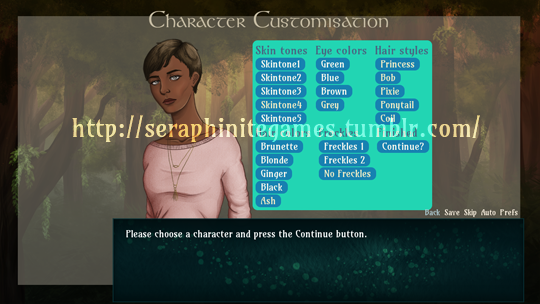 Character Customisation Screen WIP
It will be commercial, though I'm still not sure on pricing yet, as I'm hoping I might be able to offer the routes individually and in a bundle. So, I will do my best to work that out! First thing I will be concentrating on is getting the demo up together, which I will release at the same time as Steam Greenlight (fingers crossed for that!).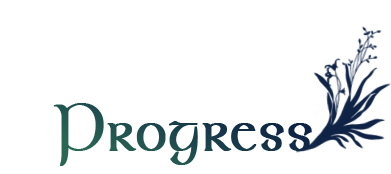 Planning: 100%
Demo
Prologue
: 100%
Brice First Chapter
: 100%
Finyan First Chapter
: 60%
Varden First Chapter
: 0%
Full game
Script-
Brice
: 0%
Script-
Varden
: 0%
Script-
Finyan
: 0%
Art
Sprites: 60%
BGs: 20%
CGs: 5%
GUI: 95%
Music
: 50%
Once again, I am a one-woman team on this project, so things will progress steadily but probably slower than most!
I'll probably post some questions up when I have released the demo, but until then, I would love to hear your first thoughts on this! Or, if you have any questions then please just let me know- just leave a comment here or PM me!
You can also follow the progress of
Touch of Fae
more closely on my Tumblr-
http://seraphinitegames.tumblr.com/