Visual novel, ADV, fantasy, ecchi, adventure,otome,mysticism, romance, 16+
(4-6 hours)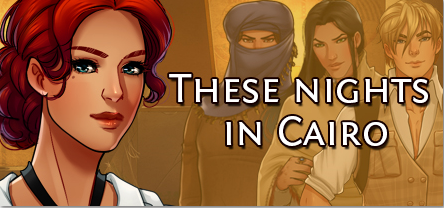 A famous archeologist receives an invitation from his old friend to take part in excavations of ancient tombs in Egypt. His daughter, an archeologist-in-training Margaret, decides to join him on his adventure.
But after reaching the place, it turns out that the friend did not write any letter. Something strange is going on in the tomb, and the Cairo Museum director appears to be hiding a shocking truth.
This story is filled with mystical charms, ancient gods, as well as a lot of romance with one of the three guys waiting under the Cairo silver starlight...
There is also a small – a chance to open a yuri scene with a priestess.
Despite the relatively small size of the novel, there are a lot of well drawn CG-art in it.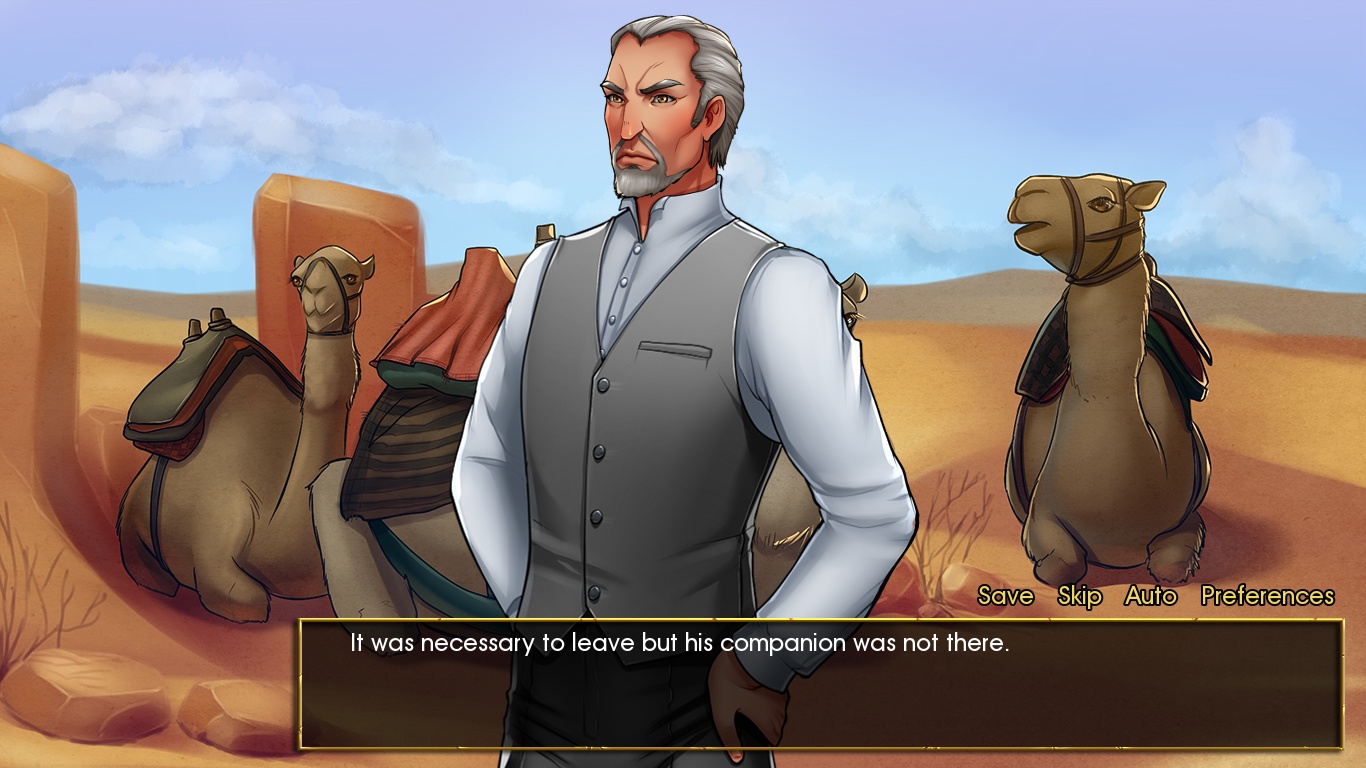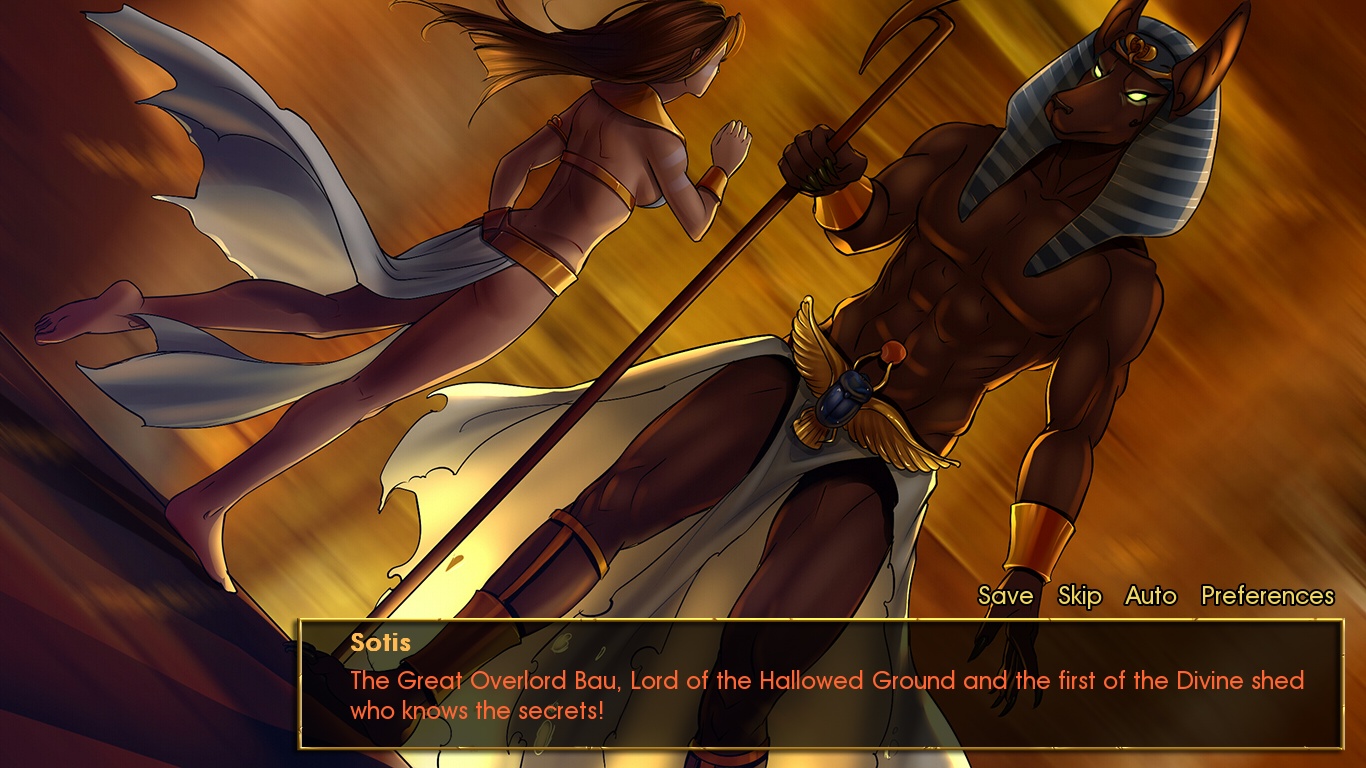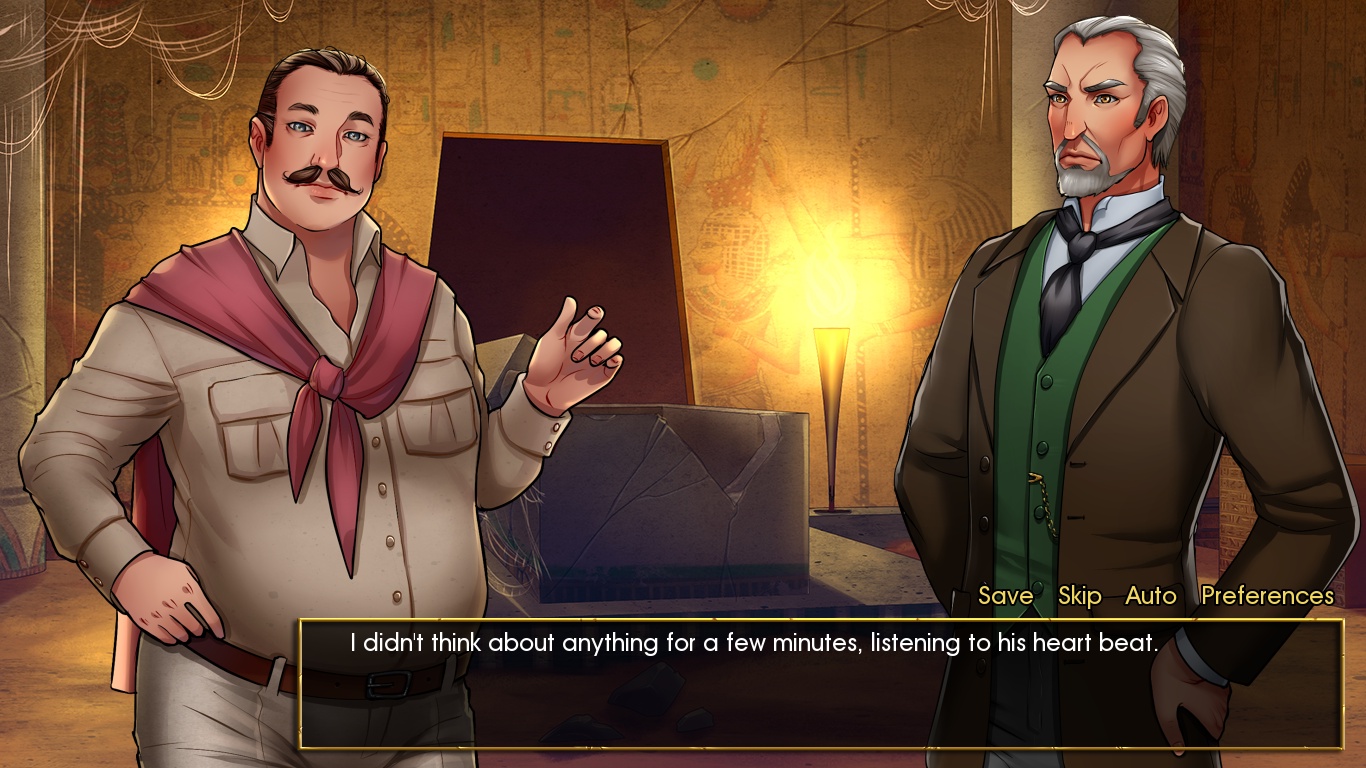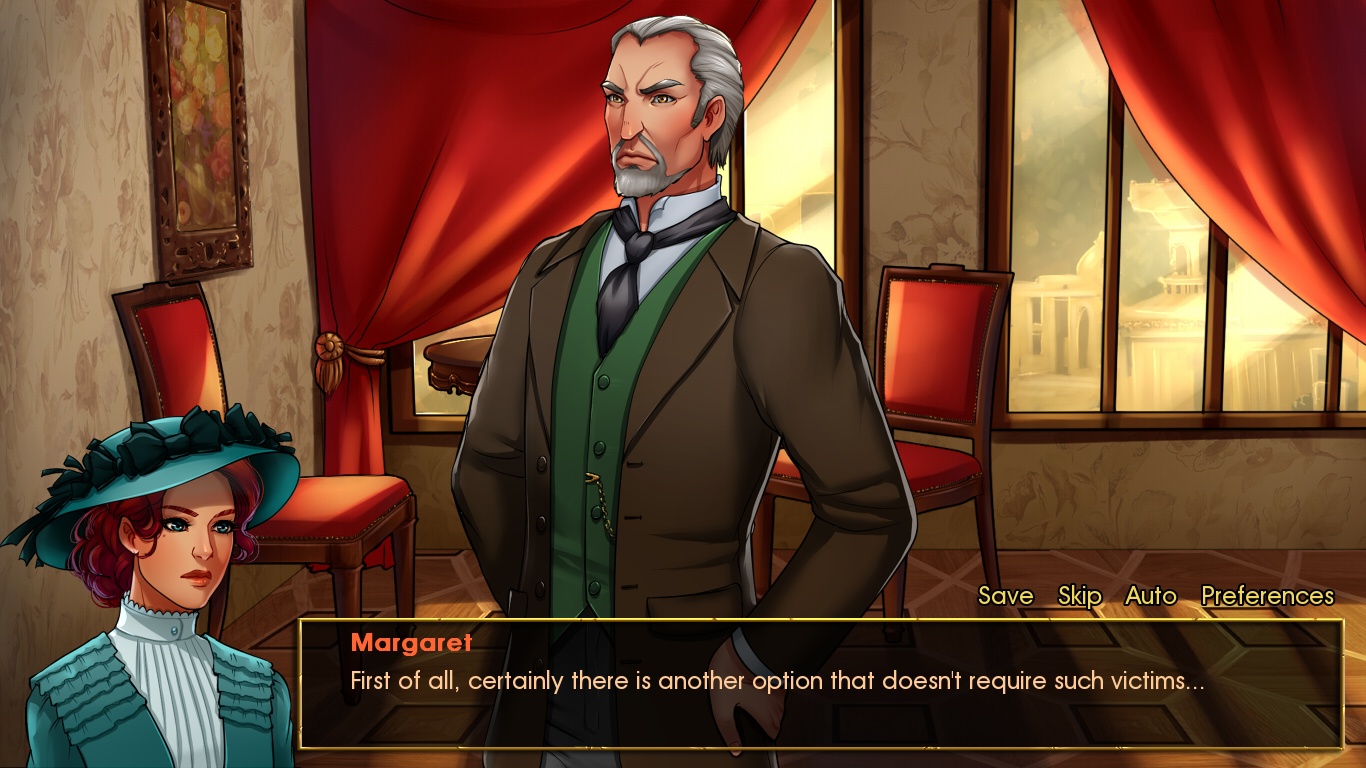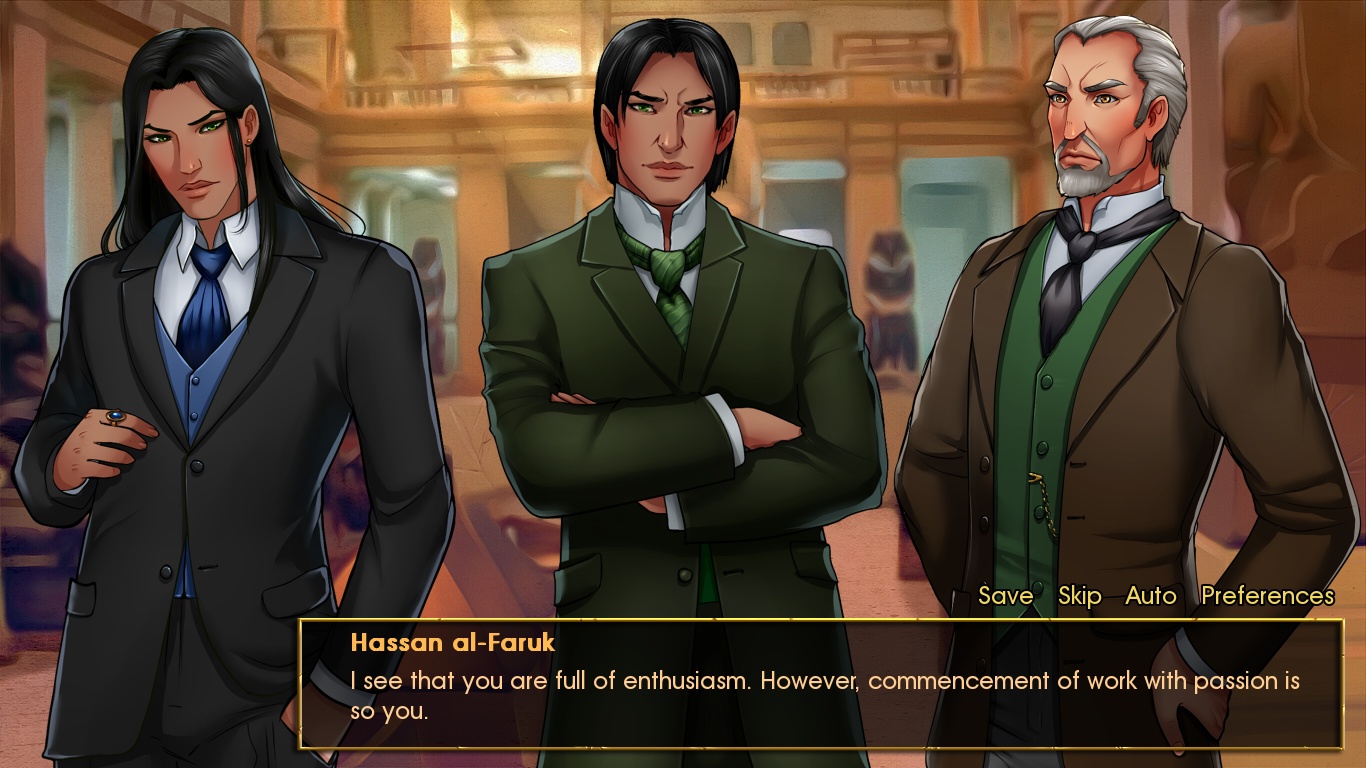 https://www.youtube.com/watch?v=XvrOANKmn8o
The novel is almost finished! Translation into English is already ready, now it is under review.
The game now has 3 characters with which you can build relationships. In addition to the two that were before, the main antagonist was added.
We hope that in a few days the short story will be available in the Steam Shop))