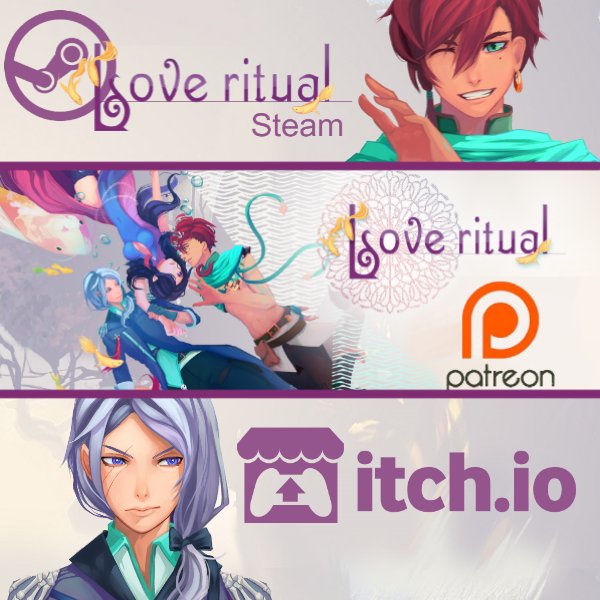 .
.
.
.
Where to play!
Hello everyone! Our commercial otome detective make it to release!
Steam page!
https://store.steampowered.com/app/890500/
- Not available yet
tch.io!
https://xandart.itch.io/love-ritual
-
Early acess! Price 11.99$
Where to watch!
Letsplay videos is a good way to enjoy the game in the company. Here we got Let's play videos!
English letsplay! Espanol! Русскоязычное прохождение!
Don't have time? Here is review!
https://otomesweetheart.wordpress.com/2 ... ve-ritual/