There's nothing outside the village but the trees, the dark, and the monster.
A dark fairy tale about the woods outside a small village and the monster that roams within them. Become Sage, change their pronoun and play through to uncover the mystery when they're tossed away from everything they've ever known.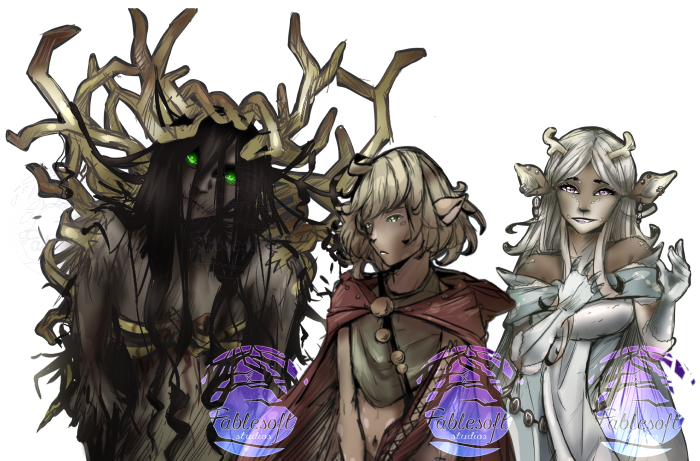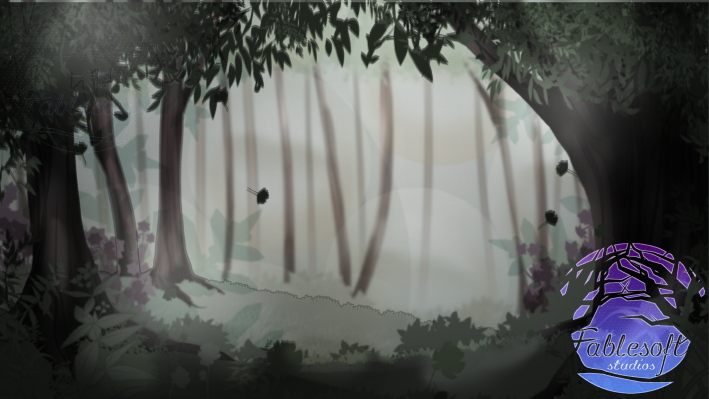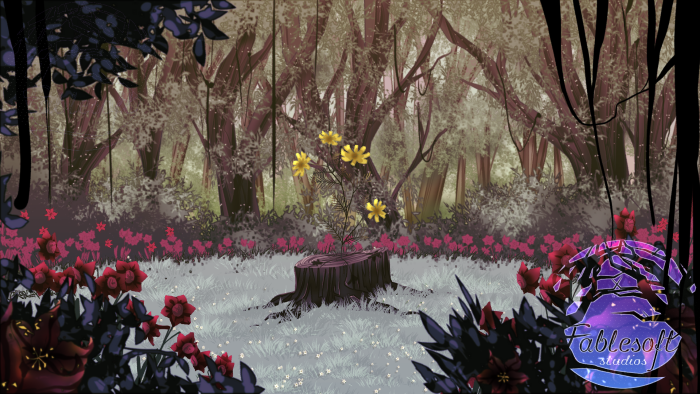 Follow us on tumblr (
https://twistedvn.tumblr.com
) for more frequent updates!
This will be the third project for Fablesoft! If you've seen our other project floating around, Toil & Trouble, that one will be put on a hiatus while we work to get this done. WIP, everything's WIP! It will be a small, commercial game with a lot to offer. Right now we don't have a set schedule, but we're working slowly to get everything done.
Progress:
Outline
Intro: 6,000 words
Sprites
Logo
GUI:
Text box
Choice boxes
Quick Menu
Nav
Save/Load/Erase screen
Settings Screen
Extras screen
Main Menu
Ana's route: 10,500/10,000
Twist's route: 5,200/10,000
CGs (0/?)
BGs (2/?)
Here's an excerpt from the intro:
A "Who are you?"
"The voice echoes in the room, I whirl around and stumble back into the mural hard enough to make my head jerk back painfully against the stone."
"I wince, but don't move away."
"There's someone."
"Where did she come from? No— she had to come from the village. But when?"
"She's not like me. Sweaty, haggard, dirt-stained."
"She's clean. Pure. Her priestess's robes don't have a single wrinkle and her eyes are sure and kind. The staff she's carrying makes my nerves settle."
"With someone so holy, I have to be safe."
S "I'm… Sage. I'm Sage. How did you…"
"How did she make it out of the woods? How did she find this place? Why did she leave the Village? There are too many questions and not enough room in the sentence to ask."
A "Sage. Nice to meet you, Sage."
"She bows low enough that I worry her antlers will scrape the floor. Then she straightens, and steps towards me. Her eyes flick from my greasy hair, to my dirt-stained clothes, and scraped up knees."
"Of all things to feel right now, self-conscious shouldn't be one of them."
A "My name is Ana."
Price: $10
Features:
+ Complex, branching gameplay
+ Change the protagonists pronoun
+ Original GUI
+ (stretch goal) Original OST
+ Art book with roughs, development notes, and all the CGs
Brought to you by: