Bonjour !
It's been a few month since I work on one of my first Ren'Py project, way before I finished
Vincit
. I think it's time to show you my progress !
Fellow developers, let me introduce you to " Le Héros de la Prophétie ", " The Hero Of The prophesy " in English !
What is it about?
The Hero Of The Prophesy
is a short kinetic novel, about 15 minutes long. It's a light and childish story about
Sérieuse
(
\se.ʁjøz\
), a young member of the "adventurer trainers' guild" who just find a chosen one to train,
Naïf
(
\na.if\
); But this hero might not be ready to accomplish his destiny.
This is not really a story targeted for children only , I hope peoples would enjoy it regardless of their age.
Sprites:
This project contain a lot of sprites. When I mean a lot, I mean more than a hundred.
I waited to complete the majority of them to introduce my project: I wanted to be sure this crazy goal was possible to reach before exposing it.
As I write this line, 55 sprites are already done; It's all the poses for three characters.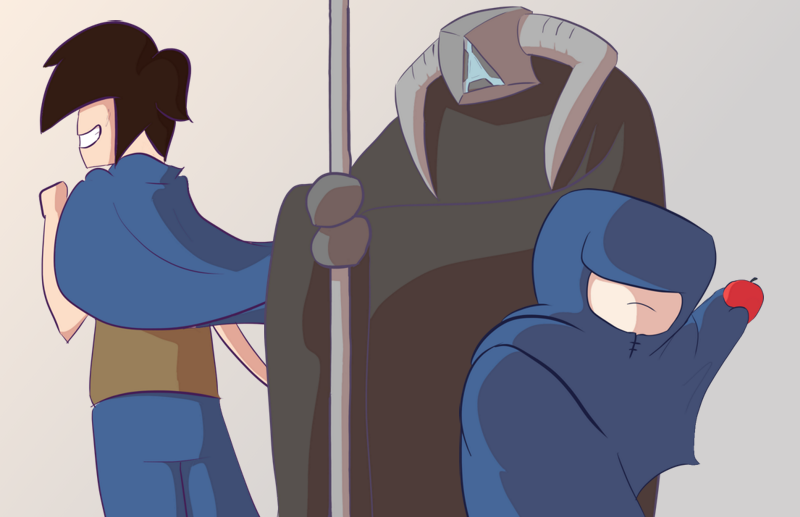 From left to right, you have Godefroid, "the Guardian" and Sérieuse!
(Naïf visual will come soon!)
The others ones only need some shading: Completion is near, and I'm really really happy about this!
Background

(and some fanboy stuff):
I do my background in 3D, because I can, with a toon shader. I use Blender, a fantastic program that I can't recommend enough. It's free, extremely powerful, and one of the greatest open source project ever made (I'm not even exaggerating).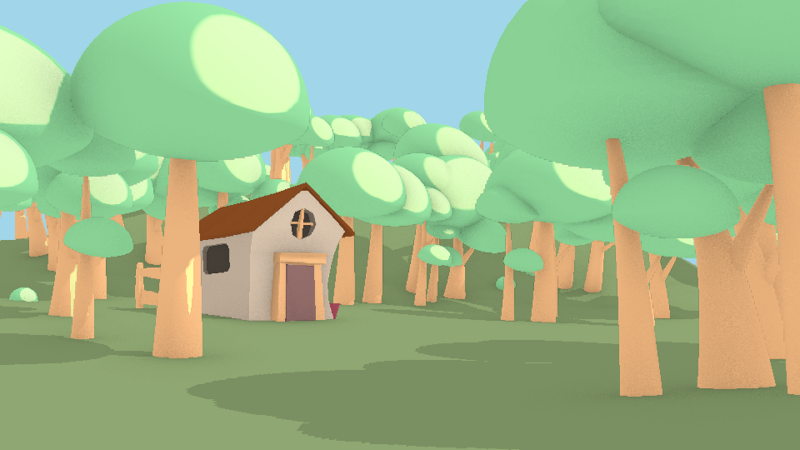 Half of the scenes has been modeled.
Around the project:
I plan to let graphics assets and code open source: It's mean sharing my 3D files, editable files for every sprites and so on.
I don't know, maybe something might interest you and you want to see or copy how it's made; I don't want to prevent anybody to do what they want with my stuff!
[center][
Progress so far]
Story: 100% (English translation: 0%)
Sprites: 99%
Background: 60%
UI: 0%
Music/sfx: 0%[/center]
Note about characters' names.
Sérieuse mean Serious, and Naïf mean Naive; It should give you a good idea of their personality.
I don't plan to translate the character's name; You know, when a franchise come to France, English names are nearly never translated: We have Optimus Prime, Twilight Sparkles and martian manhunter, and a very few people notice that their name actually mean something.
What do you think of doing the opposite? Would it be annoying to have french words for the names of the characters?
I'm not stuck on my choice, translation haven't even started; So I'm very interested to hear your feedback on this point!
Feedback?
Does this project interest you? Despite not being a childish kid (
which is fine don't worry~
)?
What do you think about the art style? Can this find its place between all the anime around?
Thank you for reading! Have a wonderful day