Inspiration:
Legend of the White Serpent
Developer:
Aikasa Collective
GAME DEMO (updated):
https://aikasacolle.itch.io/mizuchi
STORY:
"Is there a true path to happiness?"
Abruptly finding herself at the bottom of a snake pit, an impoverished girl named Linh is bound and helpless for a crime she did not commit. Left to the mercy of the village snake god, a mysterious entity appears before her, offering to save her in exchange for her soul.
Finding herself in a new reality, she is torn between staying with the beautiful temptress, Ai, who had rescued her from death, and the resourceful wanderer, Jinhai, who promises to set her free.
Who is the real savior? Will Linh discover the strength to change her own fate? Journey with Linh as she is forced to question her understanding of life, happiness, and what it means to be human. Every decision matters in this tale about identity, friendship, love and loss.
CHARACTERS: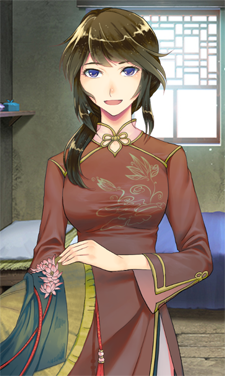 Linh
(MC): Growing up in poverty, she does what she must to survive. She's learned to keep her emotions and opinions in check to protect herself. She is extremely loyal to those she cares about, which gets her into trouble. Will she be able to protect what's most important to her?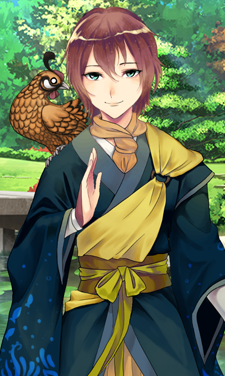 Jinhai
: A former nun, she is open and friendly to everyone. She finds the most joy in cooking and making medicine for others. What is her connection to Ai? What secret hides behind her unwavering smile? She also has a pet chicken that has yet to leave her side.
Ai
: A serpent who reveals itself to be a shapeshifter with magical powers. Blunt, with a hatred for humans. Is she a goddess or villain? What is her true motive behind it all? Or perhaps, she really is a danger to everyone...
SCREENSHOTS:
FEATURES:
Two Girl x Girl Romance routes
5 Endings (No 'bad' endings)
117K wordcount (5 hour one playthrough, roughly 5-8 hours total)
Beautifully Illustrated CGs and BGs
Character, CG, and Music Galleries
R15 Rating - Mature Content (Romantic Sexuality) Optional
Language: English Currently
Accessibility Options - Fonts, Song/SFX Captions, Self-Voicing
Aikasa Collective
Roxie - Creator, Lead Writer, Programmer
Moonsta - Art Director, Lead Artist
Nalcyon - Artist, Lead Colorist
Amori, Walkingnorth - Editors, Testers
Geck - Line Editor
Kidoairaku - GUI Designer, Jack of Trades
Glim Music - Composer, Audio
Additional Help:
DragoonHP - Programmer
Traumendes Madchen - Effects Programmer
Vui - BG Artist
Yu Jhen & Konett - Item Artists
Status:
Full Game Complete on Itchio, New Demo Available. Pending Upcoming Steam Release (hopefully)
Thoughts
:
This project Mizuchi, came to exist during a stressful year of school and the realization of my first project (adventure game) had to be moved to hiatus due to financial constraints and time. I wanted to work on a lightweight project with visual novels without heavy gameplay. Mizuchi is inspired by Legend of the White Serpent, a famous Chinese romance story. My version with a yuri twist and other folklores mixed in. I wanted to try my hand at writing on themes and topics that would personally challenge me. I've also hired artists instead of doing art myself to make this game in a timely fashion.
Track our project on
Twitter
@AikasaColle, larger compilation posts on
Tumblr
. Website is pending...
Highly appreciative of any feedback or questions about the game