Dreams, Beasts, and Pomegranate Fruit

An endless and cursed forest by a town near the edge of the world.

Do not leave the trail, she says.
Do not open the package, she says.
Do not return till the task is done, she says.

A girl is sent on an errand to the forest by her stepmother.

ABOUT
Dreams, Beasts, and Pomegranate Fruit is a Little Red Riding Hood inspired yuri game where a girl is sent off by her evil stepmother to a dangerous errand in the forest. She leaves her isolated little town and inadvertently finds herself drawn out of her normally empty bubble of life as she meets a hunter, a wolf, and a witch in various circumstances.
Currently I am working on this game alone and using creative commons assets for what I cannot do myself. Best regards!
CHARACTERS
The Girl
|| Christine || A melancholic girl prone to overthinking.
Living with her uncle the mayor and stepmother, she's always felt out of place in the town where her mother died and her father disappeared. While she spends most of her days daydreaming alone by a lake, she can't help but follow along with her stepmother's instructions for an errand.
The Hunter
|| Griselda || An outcast who admires the girl.
Griselda is one of the few people from the town who works in the forest, and in reality, she spends more time in the wilderness than in the town. Regardless, she treats Christine like a friend. There's something from their shared childhood that only she's not forgotten.
The Wolf
|| ??? || A resident of the forest filled with anger towards the witch.
To some she appears as a beast, to others she appears as a girl. The wolf has no name and lingers in the forest filled with monsters with one last wish to remove the witch from her forest. Yet if Christine can speak to her, then she might find the wolf oddly kind beneath a veneer of arrogance.
The Witch
|| ??? || A rumored monster who seems less vicious than lonely.
This nameless entity is rumored by the older generations of the town to be a man eating beast, but the younger generations only know her as a fantastical existence who lives deep in the forest. In truth, she seems to just be a girl whose eyes are always closed.


DEMO
An alpha demo was created for yurijam 2019. It can be found
here
.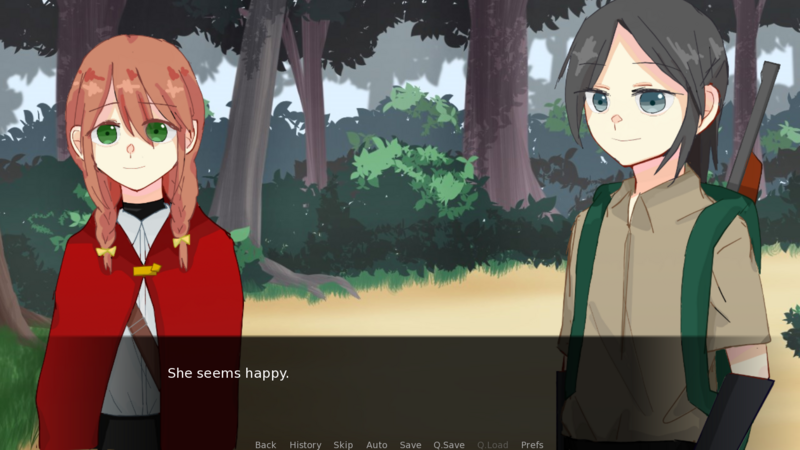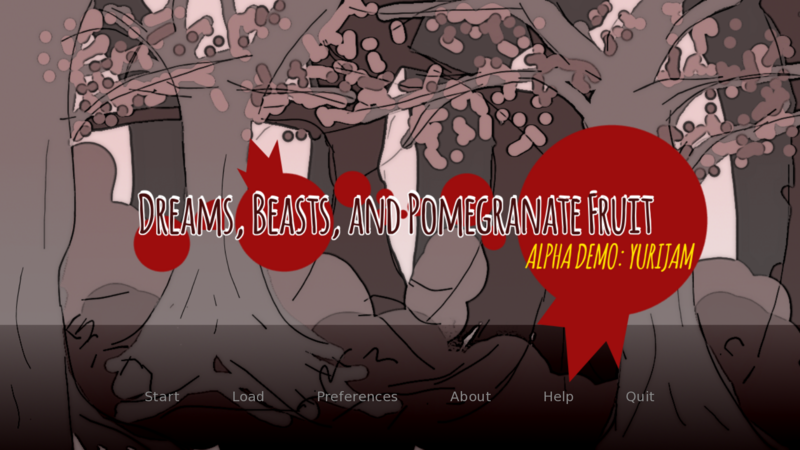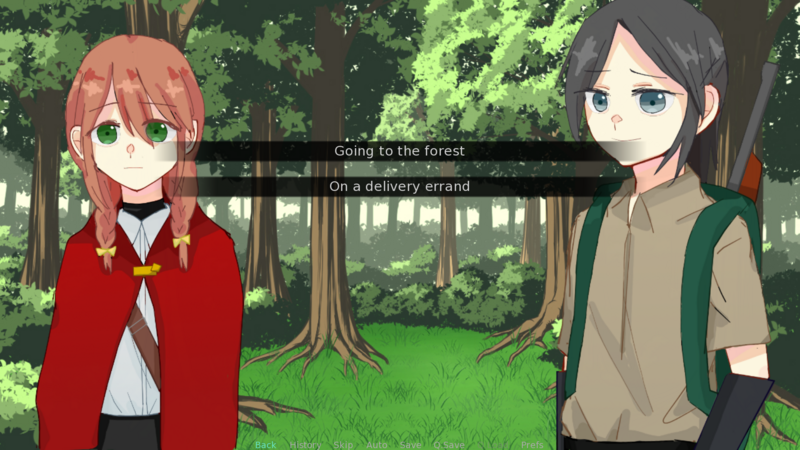 GOALS
3 routes (hunter, wolf, witch)
1-2 poses per character (sprites)


QUESTIONS
Based off of the character descriptions, who are you most interested in?
What do you think about the alpha demo?
Any other questions or comments?