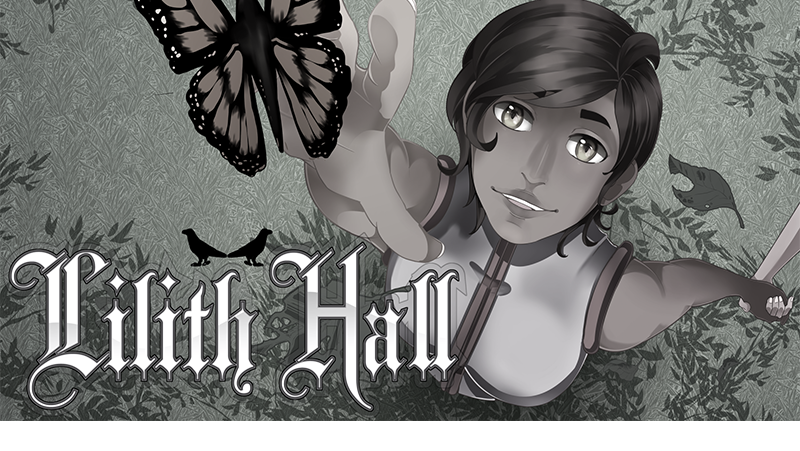 Download the demo here.
https://harlevin.itch.io/lilith-hall
Hey guys! Kyan and I completed yuri jam with a demo of Lilith Hall, a dark fantasy about a world where humans are treated as inferior beings by a stronger, more powerful race known as reavers.
Story
The story focuses on Lilith Hall, an all girls training facility where young humans are prepared to become Harlequins, ultimate companions for reavers that are equal parts gladiators and servants. It follows the main character as her ideas about what matters and who she should be are tested when an outsider is brought into Lilith Hall with some bold new ideas about how humans should be treated.
Characters
The girls are given numbers to identify themselves, and are told their Ringmasters will name them once they're purchased.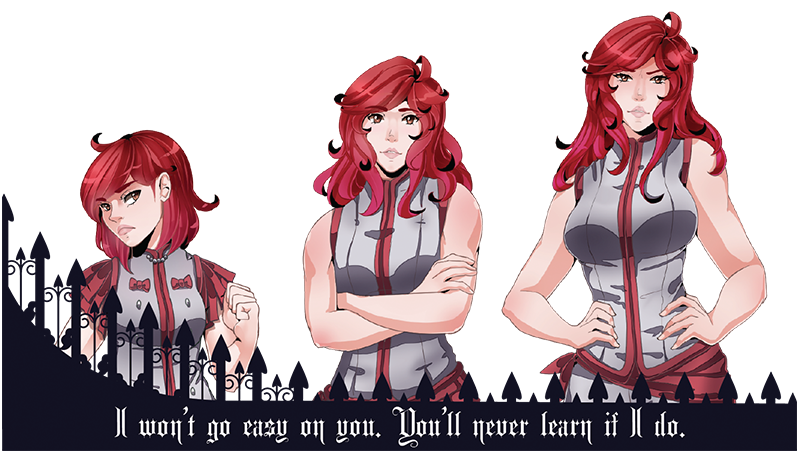 She was the child of a previous inhabitant given at birth, and has been raised in Lilith Hall. She was allowed to play outside but didn't have any toys. She's been on a tight schedule of a 10pm bedtime and 6am rise time since she was old enough to speak. She attends classes with the other children in the Hall.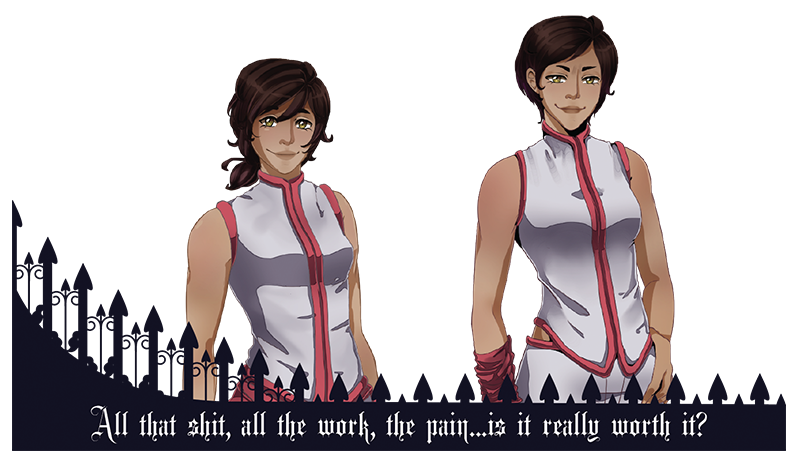 She was brought in at around 12 years old by a wealthy reaver who decided he'd rather have her trained at a pet facility than have his Harlequin raise her. She misses her mother and struggles with the disciplined training after her previous life.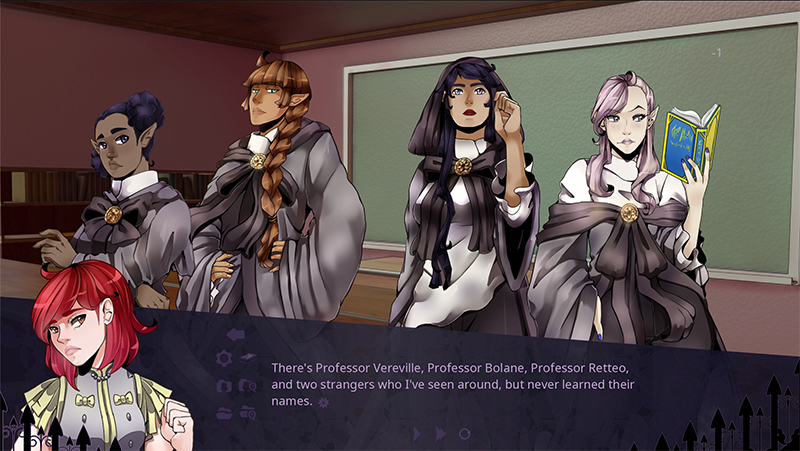 The teachers and trainers of Lilith Hall keep the girls on a strict schedule.
World
This game is a spin off prequel for one of my other games, Arena Circus (see signature). However, you do not need to have played Arena Circus to understand the events of this game. It dives a little deeper into the lore of the AC world and explores the origins of one of the love interests.
The girls in Lilith Hall start in Yellow class, until they turn 13 and graduate into the Red class, which is where their rigorous training regiment begins.
In this VN Lilith Hall is the world, as the inhabitants don't get any glimpses of what lay outside the compound walls. Training facilities are common, but Lilith Hall is considered one of the best. Training facilities are for reavers that want battle Harlequins, and have ambitions to increase their rank. They are highly expensive and come with a degree and a contract. People call them "Pets." Pets who underperform or are found unsatisfactory reflect badly on the training facility. If a Pet is returned, they are more likely to be put on the street than re-sold.
Reavers that want Harlequins for their children, as playmates, status symbols, servants, or other reasons, can find a human anywhere they'd like, including simply putting out ads.
Features
(estimated) 30,000 words
1 possible romance
A dark story in an immersive world
A large amount of choices that shape 080's future and personality
3 different endings
All original UI
TRIGGER WARNINGS
Psychological abuse
Brainwashing
Overall dark themes
For those who play the demo, there's a brief exit survey if you have the time:
https://docs.google.com/forms/d/e/1FAIp ... sp=sf_link
Thank you so much!