After making only a handful of posts around here throughout the past few years to resolve a few technical difficulties with Ren'Py (some which might have been embarrassingly simple), I believe now would be a decent time to make myself known by whoever may browse here.
The passion project I've been toiling away at for the past several years,
Ovine Replica
, finally has an imminent release.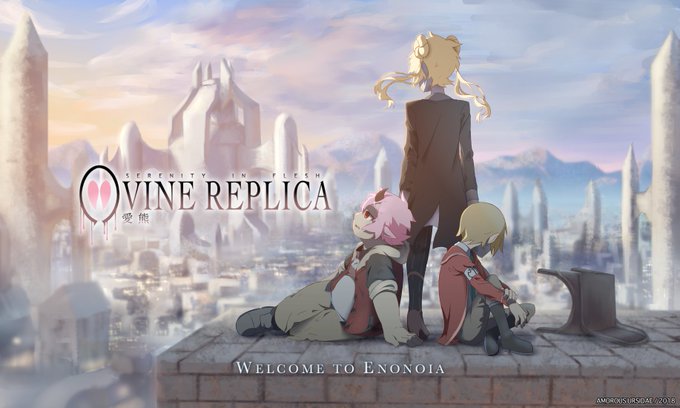 In short, I describe my work as "a tale of facing heartbreak and finding fulfillment in a sundered city", following mystery and conspiracy in a fantasy setting. For more information, you can find the meat of what the project entails—with a synopsis, list of features, cast of characters, and more artwork—
here on its dedicated web page
.
The free demo version of the project (covering the introduction of the story) has been released and is available now, while the final version (covering the story from beginning to end) will be released this summer, no later than September 22, 2020.
Please note that I
am
aware of several typos (and awkwardly worded lines) in the demo version as a result of oversight on both my and my first editor's behalf before more members were added to the QA team. The most egregious examples have since been fixed along with numerous lines which have been revised or added for clarity and legibility. On top of that, I have a whole changelog documenting everything altered over time, from updated visual flair to sound design.
Though if there is any one thing I regret, that would be excluding a lovely song that one of the composers made right after the demo was first put out there. The sound team has been working hard to ensure that the music of the final release far surpasses what you may hear in the demo.
In spite of any shortcomings in regards to presentation, for the sake of posterity, I want to preserve the contents of the demo in order to showcase the improvements made since then.
With that said, here is a list of other useful links:
•


itch.io page (with demo version download)
•
Official Twitter account
•
VNDB entry
Thank you for your time, and if anything has caught your interest, I hope you look forward to what's in store.