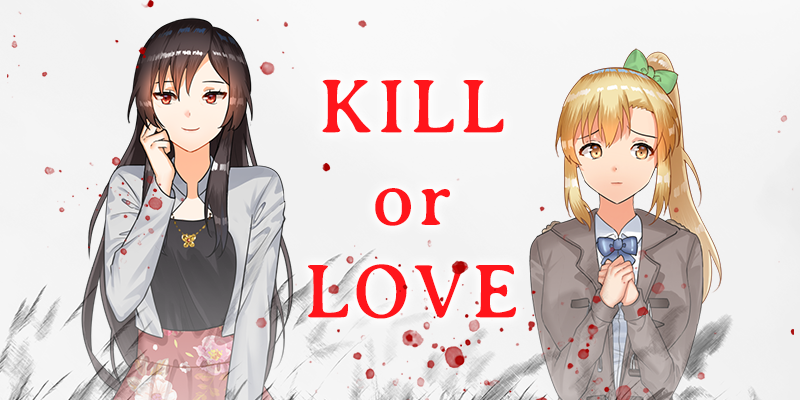 Hello!
I've recently finished Kill or Love, a visual novel I've been making for the past few months. It's pretty much done already, but since this is only my first vn, and since I might have lost perspective after working on it for so long, I could really use a few people to read through it and tell me what they think.
It's 28k words long, which I think should be about 1.5 to 2 hours of reading (but if you do decide to test it, please record how long it took you, for reference).
It's mostly a kinetic novel, but there are 2 choices at the end that split the story into 4 different endings.
Not suitable for those under the age of 15 due to violent scenes (though there are very few of those, considering the name).
The vn will be free to play, with optional donations.
Story:
Jack Friday, a man with no memories of his childhood, is stuck in a hospital following a near-fatal injury. Meanwhile, his girlfriend is being held captive.
To make things worse, his nurse is Anna, the woman who kidnapped his girlfriend and who put Jack in the hospital in the first place. Anna is obsessed with him to an unhealthy degree, and the answer to why lies somewhere in the past.
This short visual novel follows Jack as he makes desperate plans to save the girl dearest to him, and as he remembers how Anna tore through his life.
The sprites (as seen on this page and in the vn) are drawn by tan (deviantart.com/tanuma-san). Check them out if you need an artist who is not only skilled, but also incredibly accommodating and easy to work with.
If you're interested, PM me and I'll give you a download key!
Testers will be given a spot in the credits.
Thank you for your time!