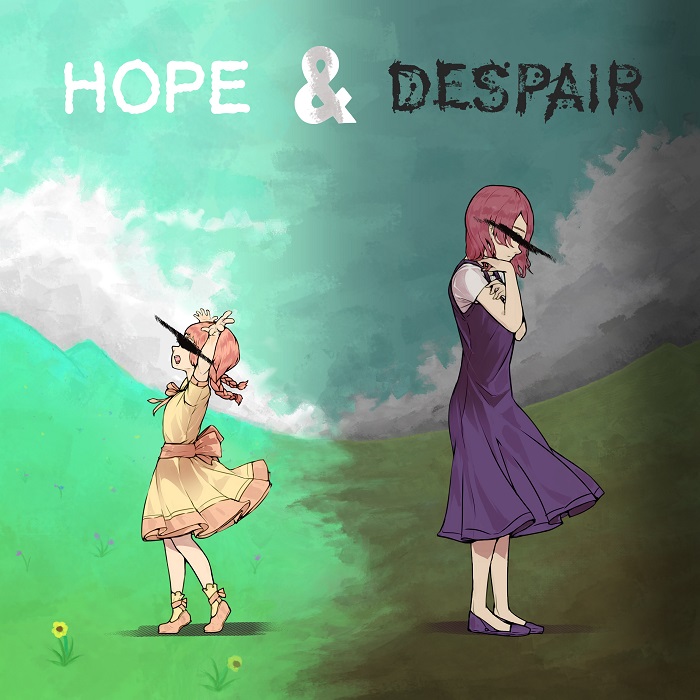 So, I recently released my album "Hope and Despair" and I would love to share it with you! It is split into two halves: One with the theme Hope and one with the theme of Despair. The Hope part consists of cute and electronic tracks, while the Despair part consists of dramatic and organic pieces. The split was inspired by Danganronpa, which has a similar theme with its OST consisting of cheerful and more VN typical pieces, while also having dramatic and despair inducing tracks. The voice actors Reichuu and Aldon Jacob, which you might know from other projects, also lent their voice for the Future Bass inspired track "Soda".
You can either listen to or buy the album on Bandcamp, CD Baby, Amazon or more; or you can stream it for free on YouTube Music, Spotify and Deezer!
Just follow this link:
https://fanlink.to/HopeAndDespair
Let me know what you think, every bit of feedback would be highly appreciated! It seems like the fan favorites so far are Cotton Candy, Soda and Scissors. I would love to hear which ones you like the most!