Strange weather has been terrorizing the area then suddenly everything stopped. Her neighbors are happy to enjoy the pleasant days, but Eri thinks it's a sign of worse things to come. She's off to find what the problem is and put a stop to it.
I started this project as an entry to the Worst VN challenge, but I didn't manage to come up with a plot that I could allow to be horrible and because of that I couldn't finish. What was written and drawn before will now be an outline. The music already complete thanks to the talented
Ziassan
is the one thing I'll be using from my first attempt. In the course of the story Eri will have to choose one of 4 guys to help her in her fight with the villain. You'll be able to play all four routes in one game, then chose the end you like best.
Eri is brash and adventurous, the idea of settling down terrifies her. She's the POV character for this story. Here's a preview of the other characters.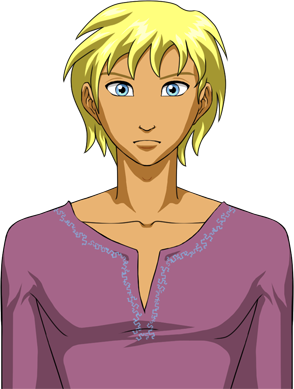 The Plan:
Week 1 - Sprites [DONE!]
Week 2 - Backgrounds
Week 3 - Writing
Week 4 - Programming