This game has been released! To download it check out this thread.
Visual Novel Tycoon is a time-management, stat-raising simulation where you get to make visual novels (and also KNs, RPGs and simulations).
There are 4 classes/characters that you can select at start (writer, artist, composer, programmer). These determine your gameplay style, as well as the story (there will be 4 short stories, written by different writers on our team). The goal of the game (as well as game over conditions) will be different for each story.
You can raise your VN-making skills by performing certain actions, like read a book about programming, practice drawing, etc., as well as do other things such as shop online and check your downloads and sales. In addition to raising the skills yourself, you can use your reputation to recruit help on LSF.
The artist
Desperate to prove to her overbearing mother, Martha sets up an agreement that she can be independent from them and survive through the market of visual novels, and not have to work in the horrid family business. And so she must prove herself.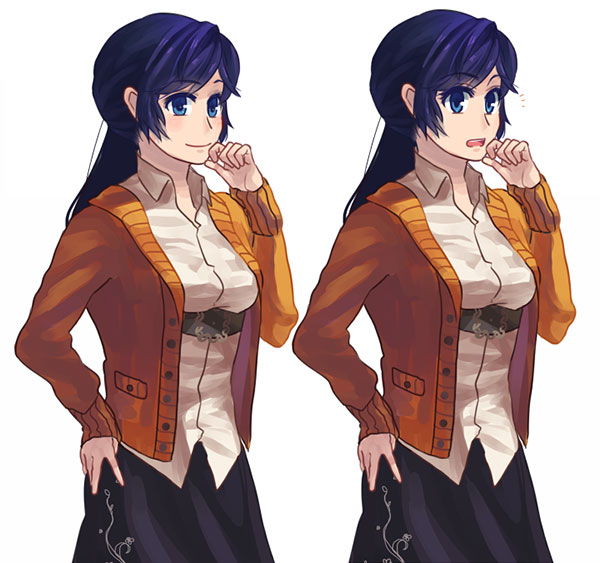 The coder
Programmer: Expert programmer, but has a condition which he needs medication for which causes him to get off task and distracted. He needs money to pay for his continued medication so he hopes to be able to program a successful VN to be able to live comfortably.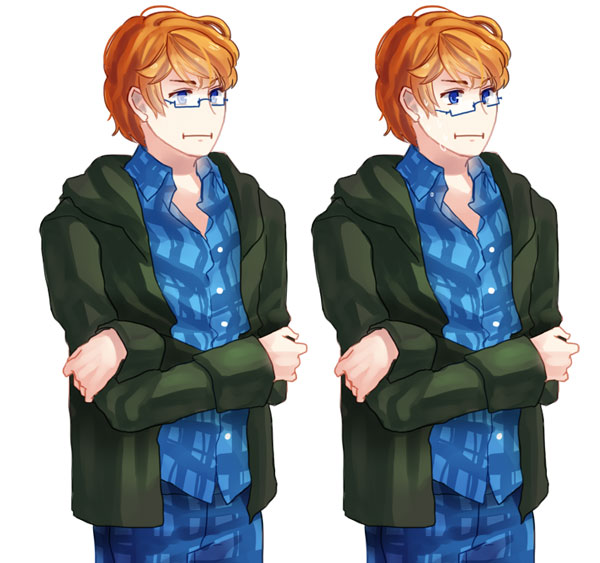 The writer
Girl with hubris. Acts rough 'n tough and takes no crap from anyone. Is about as ungirly as can be, with short hair, hoodies, jeans. Real tomboy. Her behaviour scares off people and makes her rather unpopular, especially combined with her directness and frankness.
While she doesn't like letting people get close (and thus acts this way), deep down she really wants friends and is a tender romantic. Her writing expresses these weird, sometimes funny, sometimes romantic ideas which she hopes finds a broad audience and inspires them.
When she's faced with an eviction notice for being late on rent AGAIN, and she can't hold/find a regular job, she thinks of going indie and writing a kickass VN that'll earn money. Along the way she is plagued with insecurities.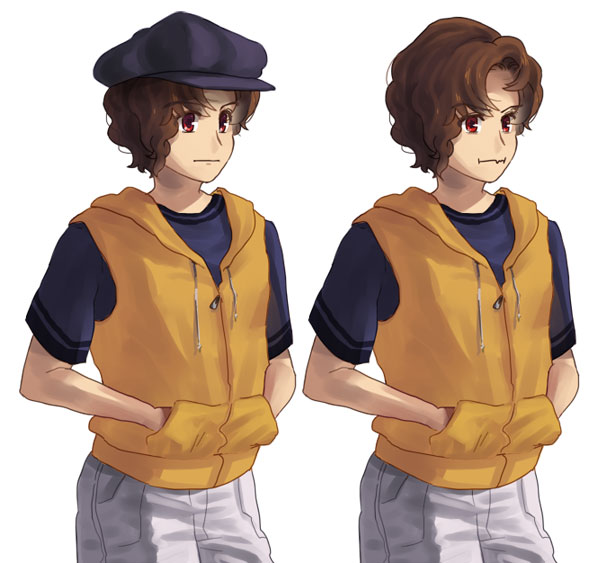 The composer
After coming home from band practice, the MC talks about how the guys don't really seem to want to go anywhere with their talent. He's tired of just jamming and wants to do something fun. He talks to his friend and decides to make a VN so he can make the music. He looks on line at music creation software prices and nearly dies of shock. A friend that does EDM lets him borrow his laptop that makes the music. Eventually he begins to make music off of the sheet music he has written for the game. He realizes he hasn't even STARTED the game and panics. He decides to make the game about making a band, getting groupies, and getting famous!
Writing (the Writer path): Applegate
Writing (the artist path): Maelstrom-Fenrir
Writing (the composer path): Omnificent
Writing (the coder path): KomiTsuku
Character art: chocojax
Coding, BG & GUI art: leon
Coding & GUI art: jghibiki
Coding: DragoonHP
Composer & stunt double: Marc Straight
Special thanks: The Zerglinator, 15385bic (free character art), mugenjohncel (free character art and backgrounds)