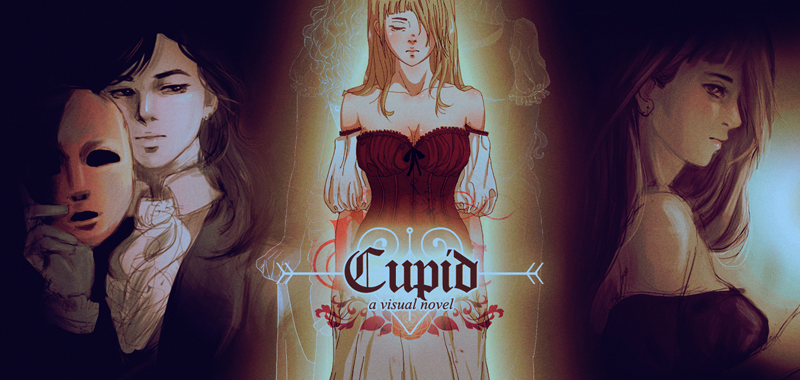 Title:
CUPID
Free
|
Commercial
Genre:
Romance/Horror/Psych
Setting:
18th Century France
Themes:
love, revenge, mystery
Rating:
PG-17+ for Suggestive Scenes, Mature Scenes and Violence
NOTE: This thread is for easy member reference, forum discussion and project updates
Full Game:

Download the Game |
Link 1
|
Link 2
Demo:

PLOT
"Love is both poison and cure, both knife and remedy."
Rosa's best friend, Catherine, is dead and she is sure Catherine's betrothed, Marquis Guilleme is to blame. Mother
says so. Mother says he has to pay with his life. Although, she knows by now Guilleme is no ordinary man. He is tainted.
Inhuman. A monster. He cannot be killed by usual means. To seek the best revenge, she must find out all his secrets and
destroy him. But will her own dark desires consume her or liberate her?
No matter.
Mother will tell her what to do.
Set in the romantic 18th century France, play as the third person point of view character of Mother —
a unique twist to the visual novel decision making medium. Decide the fate of the characters, scold or console,
argue or assent... Just don't be surprised if they start to question your commands.
CHARACTERS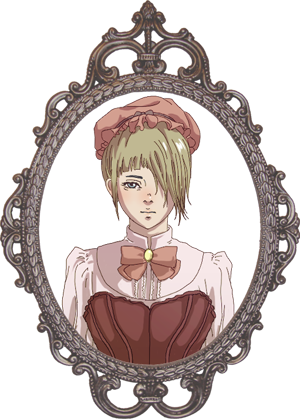 Rosa
A shy, abused girl who used to live in the streets as a rose vendor. Rosa grew up with Catherine
and the mental trauma of her death is pushing her to seek revenge on Guilleme. She is recently
unstable and torn between revenge and mourning. She had been friends with Guilleme for a long
time and feels a certain kinship with him, but she is suspicious of Guilleme and his secrets.
It is unclear if she has romantic feelings for either Catherine or Guilleme.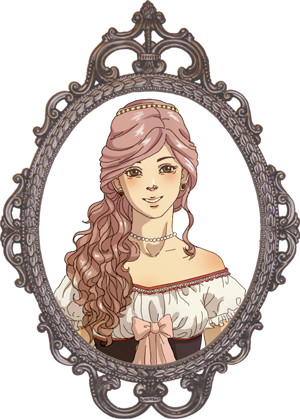 Catherine Emilia Perride
A talented young pianist, whom the Marquis had watched with growing interest since her childhood.
They begin a rather tenuous but passionate relationship in their adulthood. She is a cheerful young
lady with a kind spirit. She is prone to mood swings, naivete and exaggeration. She loves Rosa like
a sister, and feels a certain devotion to her as well.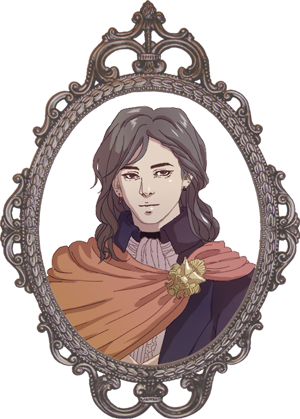 Marquis Guilleme Michel de Gul
The marquis usually keeps to his mansion by himself, mysterious and elusive. Every so often he appears
in the social scene with a new lovely young lover by his side, man or woman. Most romances end tragically,
if not shockingly. Lovers leave him with burning hatred, are sometimes driven insane or even tried to murder
the marquis himself. He is charismatic and charming but quite secretive. Nevertheless, the townspeople
love him because of his benevolence and generosity. Beneath his mysterious persona, another layer of
secrets enslave his mind. He is searching for something in every one he courts. But what is it?
Mother
The player controls Rosa's memory of her mother. It's unclear whether she is really the spirit of Rosa's abusive
parent, or she's simply a schizoid personality from Rosa's broken psyche. Despite her spiteful ways, Rosa loves
Mother very much and she will always obey dutifully to please her.
++
Screenshots: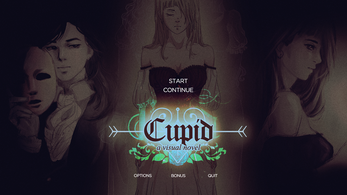 ++
Meet the team:
Art and Writing Direction: ameliori
Co-Writers: tinytim12, The Library Cat
Programming: Marionette
Music: Krichotomy, Circus Marcus
Proofs: ColaCat, Saltome, The Library Cat
++
Questions about the Demo:
1. Your first thoughts about the story and characters.
2. Is the mature filter appropriate? What do you think is the mature rating for this game so far?
3. Did you see any bugs in the game and the UI?
4. Do you think this is a game you'd wait around for completion?
5. Any improvements you can recommend?
6. Do you think gameplay would add to the story or is it fine the way it is?
Additional questions if you've enjoyed the game!:
1. Share your theories about the story!
2. Who's your favorite character so far or any favorite moments?
3. Your thoughts on Mother. How is Mother portrayed? Do you want more choice routes or are interactions enough?
++
Progress Log
Story Breakdown: 100%
Writing: 99%
Programming: 100%
GUI: 100%
Sprites: 100%
BG: 100%
CG: 100%
SFX: 99%
Music: 99%

01 Mar 2015
- Met with most of the writing team
- Scenes Breakdown finished
- Checklist finished
- WIP thread posted
- First draft of Scene 1

03 Mar 2015
- Finished lineart of main character sprites
- Final draft scene 1 of 10
- Assigned scenes to writers
- Sound effects added

06 Mar 2015
- Drafts for Scene 1,3,7,8 finished
- Flat colors for main sprites done
- Sound effects added
- Text box added
- Music added

09 Mar 2015 *END OF FIRST WEEK*
- First build of game
- 6 scenes of 10 drafted
- Flat colors and sprites expressions live
- Minimal UI drafted
- Music and Sound effects attached

12 Mar 2015
- Second build of game submitted
- 6 scenes of 10 finished writing, 4 still pending approval
- 4 scenes fully sprited and ready for launch
- 90% of finished sprites and expressions live
- UI implemented

24 Mar 2015
- 3rd Build of game submitted
- 10 scenes of 10 finished writing
- Proofs started
- UI live

1 April 2015
- Full playable demo released
- Official Tumblr live

May 2015
- CG Art finished
- Full Draft of Writing Finished
- UI Finished

July 2015
- Backgrounds Started
- Additional Music attached
- Full Game version 1 finished

August 2015
- Beta-Testing
- Finalizing Proofs

19 Sep 2015
- FULL GAME RELEASE