Weenily wrote:I ABSOLUTELY LOVE THE MC'S DESIGN. YOUR ART IS SOOOO GOOD. The first CG oh my god Arabella and the MC are gorgeous. AND THOSE BGS ARE SO AMAZING WHOA I LOVE THE COLORING. The screenshot of the game is amazing it looks so professionally made! The texture on the textbox is kind of strong though. Congrats on so much progress!!
I'm really glad you like her, it certainly took enough time to come up with an idea for her
I'm going to change the textbox at some point, I think it's the thing giving me the most grief at the moment! Hopefully something less distracting and more blended into the background. Will hopefully show something on the weekend and see what everyone thinks
--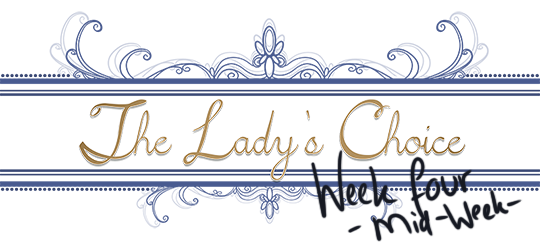 Just a quick update this time
And no art to show this time unfortunately.
I have been trying to work on typing to help with my arm, but also because that part is pretty important too!
I have actually finished the writing for the common route, which I'm pretty pleased with. And, I'm making really good progress into Stanton's route.
The romances and story in this game will be relatively quick in progression, just because it was supposed to be a smaller game, which means less time. But still, I think it's coming together, and the main thing is it should be enjoyable and romantic!
Stats so far (This is the common room and Stanton's route together):
Code: Select all
The game contains 1,431 dialogue blocks, containing 16,670 words and 86,158
characters, for an average of 11.6 words and 60 characters per block.

The game contains 36 menus, 174 images, and 14 screens.
I finally managed to figure out what I wanted for points.
There will be 4 personality choices to pick from when you have a choice of responses:
Genial, head strong, witty, or sensible.
Then when it comes on how to deal with society you have 3 choices:
Accept society (do the correct thing), shun society (intentionally go against the right thing), or make a mistake (accidently do the wrong thing).
I have done it like this because I thought it might be fun to mix up your MC. Maybe have a head strong MC, but still want her to do well in society. Or maybe have a nice MC who is trying, but not really getting it in society
Characters will sometimes remark on your personality, and also the way you are in society. Society points also make a difference to which variations of the 'Love' ending you get.
When it comes to choices on how to deal with the romance in the routes,
the points towards the endings won't be based on personality
(because I didn't want you to have to play a certain type of character to romance your LI and get the ending you want), the points will instead come from certain critical moment choices in the romance. Again you will have 3 choices in those moments, in which one or more of the choices might lead to getting true love points, etc.
That doesn't mean that the LI's don't get on better with some personality types than others. For example, a LI might find witty responses as not serious enough, and so he will respond differently to that than he would genial. But that doesn't mean you can't proceed with the romance, or enjoy all the big moments.
I hope that all makes sense!
I will be concentrating on writing for the rest of this week, then on CGs next week. If I do that, I should have Stanton's route out on time! Yay! Backgrounds will be lowest priority and due to that... might not be great
If you have any questions just let me know here or PM and I will try and answer them