Hello, I'm Batensan! You might know me as the creator of Magical Otoge Ciel, another romance VN.
For NaNoRenO, I'm going to be working solo again on game 1.5 of the Magical Otoge series, Magical Otoge Anholly!
I'm not too confident that I'll finish it in time because of real life things, but I'll try!
Anholly
- Careful to not cause others trouble and worries more about others than herself. Cheerful despite the certain magic she was born with.
Seihuo
- Dying ice spirit who has accepted his soon death. He's quiet and observing, but says very sarcastic things every once in a while with his usual emotionless face.
Riov
- Anholly's childhood friend and basically the only one who visits her frequently. Mature, but might be forcing it a little. Anholly thinks of him as a little brother.
Update:
Veltaire, a calm, cool, and conflicted mystery man who might show up, wink!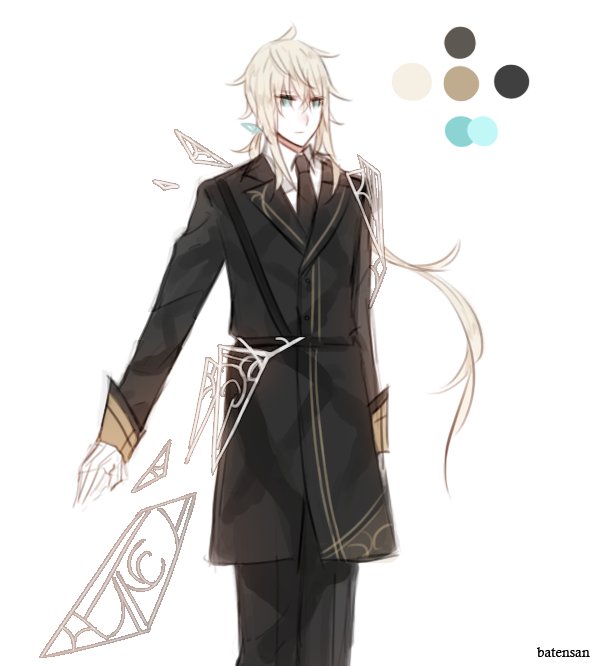 Seihuo is the main route, but I'm not sure if I'm going to add something for Riov... I might add more characters later, too.
Good luck to everyone else doing NaNoRenO!
(P.S. Compliment me and my boys for higher chances of game development completion.)