For NaNo this year, allow me to unveil the project we're working on; a GxG version of Cinderella in which you (as Cinderella) can romance either 'Princess Charming' or Gossy, your long-time fairy friend, if you so choose (not required).
Here's a sneak peek at our main menu screen: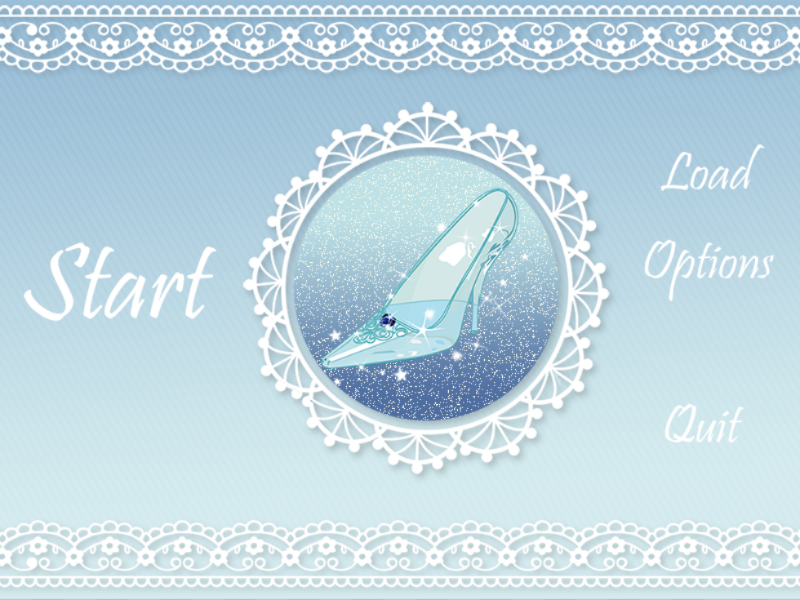 Now, allow me to introduce the main characters (finalized arts to come soon):
ELENA
MC: Elena (name changeable): A blond haired and blue eyed servant for a wealthy widow and her two daughters (who are also her half-sisters as a result of their late father's infidelity).
Her personality will be influenced by some of the game's dialogue choices (similar to the dialogue wheel mechanic in Dragon Age and/or Mass Effect).
She also knows her way around a kitchen, especially with baking (huge sweet tooth).
GOSSY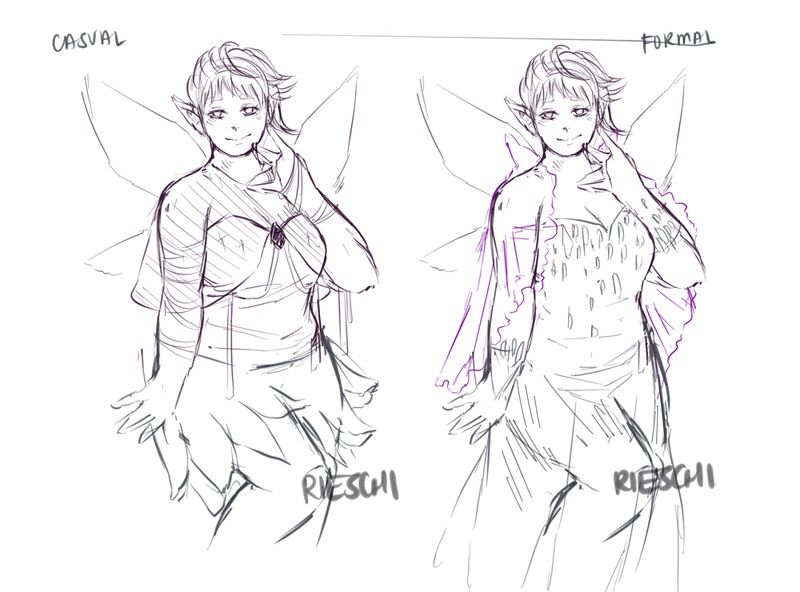 Gossy (short for Gossamer): a curvy redhead woodland fairy who is a skilled seamstress and enjoys all sorts of needlework. She often sings or hums while working on her projects.
NAOMI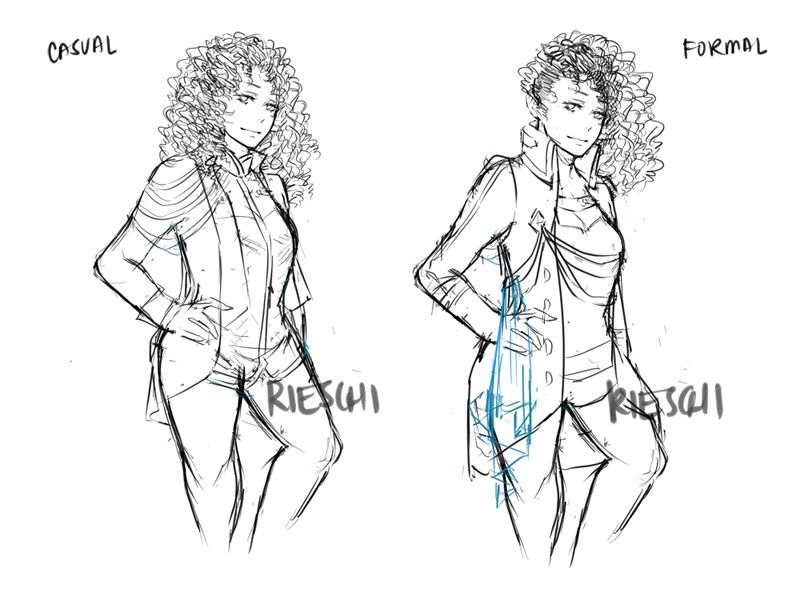 Princess Naomi: The tall, dark, and chronically ill third princess of the kingdom.
At least, that's why most people believe she rarely makes it to social events...the truth is that she suffers from social anxiety. She is a fan of dancing and fencing.
Hopefully this piques your interest; I am both excited and nervous since this is my first (serious) attempt at a NaNo game
Progress
Writing: 2236/??? words
Character Art: In progress
Backgrounds: In progress
Programming: In progress
GUI: Mostly complete
UPDATE: Unfortunately, due to the necessity of adulting (aka juggling working on this with things like school and work and whatnot), we won't be able to finish this game by the NaNo deadline.
But, there is a silver lining to this; we will upgrade the project to a standard WIP and when we release it (and we will
), we can have it polished with fun things like CGs, custom BGS and music (hopefully, will need to recruit but I am optimistic), etc, instead of releasing it as it would have been and then polishing it up afterwards.
Team
Story & Writing: Candichan06
Character Sprites: Reirri
Backgrounds: Currently accumulating from various sources
Logo: N/A (for now)
GUI Design: Sayumi101
Programming: Candichan06
Music: free assets - still accumulating from various sources
Questions:
1. Your thoughts or comments about the story premise?
2. Who is your favorite character? Least favorite?
3. Any other comments or questions?