I think that this project, more than any other I ever did, needs some explanation.
This short visual essay was created for NaNoRenO 2018, which was held in the month of March.
Our first plan was to create side story, for my main project,
The Tower
.
But the March was too harsh to us, and the original plan had to be discarded.
Out of our disappointment we surrendered to pure and unplanned creativity, which gave birth to this small project.
Ruchie
, in few moments drew the bamboo, inspired by the Ghibli movie "The Tale of the Princess Kaguya" which we saw that evening.
I (
@pwMoti
) completely rewrote and translated one of my older essays and then put those two unrelated pieces of art together.
Please, enjoy our
Bamboo Memory Nonsense
.
SCREENSHOTS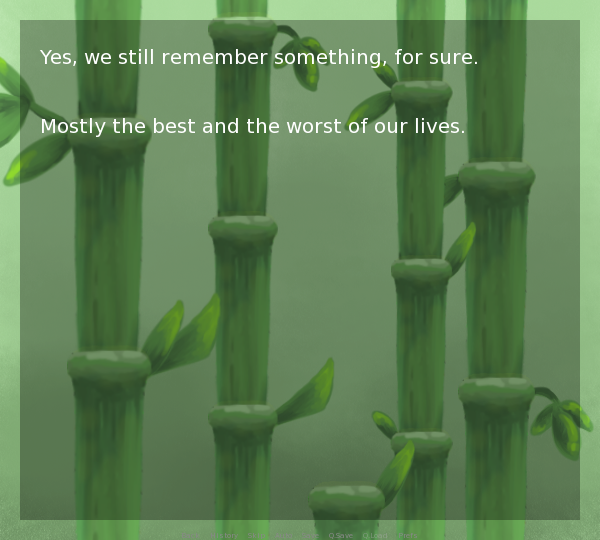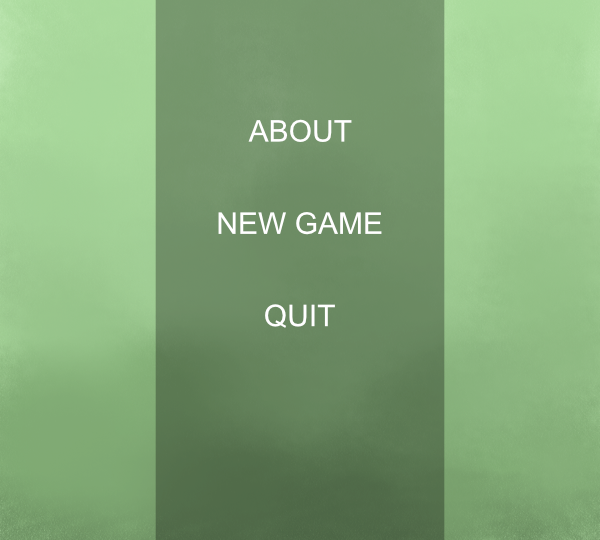 BACKGROUND STORY


As the legend goes, "In the last battle of Great War between demons and humans, The Demon Lord, on the verge of his death, used the rest of his magic to create a tower, one so high, it cast a shadow over the entire battlefield. He then hid at the very top, where he still rests, gathering strength to continue the war once again."
It's hard to tell if it really happened this way. It has been many years since the last hero of Great War passed away, the stories fading away with him. But it can't be just a fairytale. After all, the tower still stands and it has been declared the last unconquered territory of the demon race.
For centuries, this tower has been full of traps, monsters, treasures, and mysteries and continues luring adventurers from all around the world. And in front of its entrance, a small town was built to support all those who are brave (and stupid) enough to accept tower's challenge and venture inside.



CONCEPT ART





THE GAME'S PLOT


It's 400 years after the creation of the Tower. The young boy, just like many adventurers do every day, is arriving to the Nearest City with a dream. His goal is to become a famous adventurer who as the first in the history of the mankind reaches the top floor.
He discovers the unique rules and the general nature of the city. He register in the adventure guild, find a cheap inn to stay and after some preparations he steps into the Tower for the first time.



MY EXPECTATIONS OF NANORENO 2018


Hi, I'm Emil Gašparec and for a few months already I've been working on my top-down zelda-like game which I simply call "The Tower". I did some programing and drawing but I still don't have a single character or a line of dialogue.
That's why I would like to expand this part of the project in this stand alone visual novel.



TEAM


Programming, writing: Me (Moti)
Drawing: Ruchie



RECENT PROGRESS


2.3. We had a long and fruitful discussion, where we figured out why there are lemons everywhere.