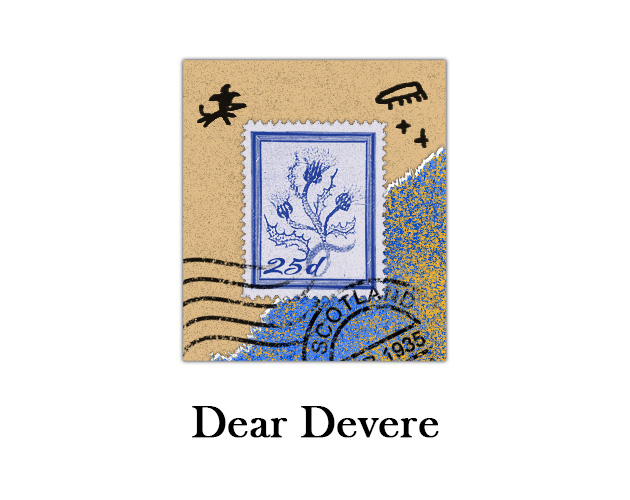 ~~~
~~~
[Historic/Romance/Mystery/Epistolary] [Made for the NaNoRenO 2020 Jam]
~~~
"I suppose I should start with a short summary of my life. I don't really feel like doing that, so I shall skip to the present."
~~~
Story
The year is 1935. It all started with a single letter. But from that point on, nothing would remain the same for Angela Bard--a quiet, solitary woman living in the Scottish isles.
Much to her surprise, she receives a mysterious and strangely esoteric reply from an unexpected source...
Who is Devere? And how can he be sending letters from the forest at the edge of Angela's town?
Read through their illustrated correspondence, and watch their story unfold.
Features
Voice acting for the leads.
Examine an array of letters, postcards, and other documents.
Open Dyslexic font option.
Self-voicing and descriptive text toggle.
Text-to-speech voice mode.
Team
Links
Itchio Page
|
Official Site
Support
Patreon
|
Ko-Fi
Expected release date: April 2020.
Questions
First impressions in general?
Comments on the collage art?
Are you interested in any particular characters?
Other critique, suggestions, or questions? Let me know!