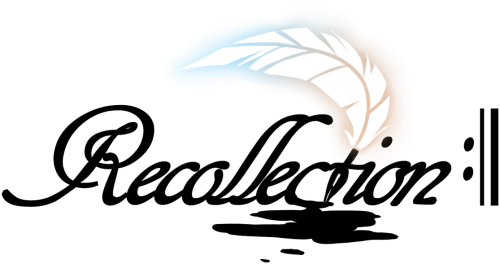 Recollection 𝄇
(Recollection Repeat)
Prequel of Recollection (NaNo'18)
Synopsis:
David often chooses to distance himself from his peers.
However, an encounter with classmates who share the same passion slowly opens him up?
This is the story of the Recollection cast's youth!
We're up!
https://kimiyoto.itch.io/recollection2
Playtime:
(no est. atm, to be updated)
Features:
4 CGs
Missed 2019, but we're somehow back here in 2020 with a bigger team? xd
We'll see how this goes- ( ꒪⌓꒪)
Progress:
Script: 100%
Character Designs: 100%
Sprites: 100%?
CGs: 100%
GUI & Logo: 100%
Programming: 100% (Finished GUI)
Team:
Kimiyoto [Manager, Script, GUI, Programmer(Script), Art(BG), Art(CG Assist) ]
Rokuuso [Script(Idea Bouncer), Art(Sprite)]
Lemonsu [Art(CG)]
Yukun [Programmer(Main), Script(Proofreader/Editor)]
Nanako Shimura [Art(BG)]
Final thoughts:
Phew, glad I made it in time LOL.
I kinda wished I had spent more time on the script, nevertheless I managed to put everything together in the final moments-
I am again extremely grateful to my team members for pushing this project forward with their active participation and amazing contributions.
Had fun experimenting with a couple of things this time (especially the GUI), although I probably spent too much time on that so uh yeah guess I'll learn from this- LOL
It was an interesting 1.5 months, but I'm glad we got here.
Hope you enjoy!