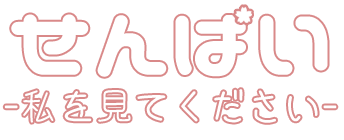 People have been having trouble figuring out the point system and how exactly to get all the endings to this game, so I went ahead and put this together as a reference for all you completionists out there! Rest assured the experience won't be exactly the same with every playthrough, at least, in the little details. Please do enjoy the senpai experience!
(And no, we won't make an extensive list of all possible "friends of senpai", if you want to know, you'll have to go through that yourself.)




LINKS:


Main Thread
Main Website
SSP on Tumblr
SSP on Facebook




HINTS:


✦There are five endings for the game✦
✦The point system is biased towards senpai✦
✦Being nice to senpai grants you 1 point, being mean or rude deducts one point✦
✦There are also neutral choices that do not add nor subtract points✦
✦James isn't too fond of senpai, but acknowledges the fact that you at least respect the guy✦
✦Being excessively mean (or getting all neutral answers) will result in a bad ending✦
✦The bad ending counts as one of the five endings, and is also important✦
✦Just because you share the name of a pre-existing character doesn't mean you're anything special✦




WALKTHROUGH:


The exact order of endings, from least required points to most, is this:
✦Bad Ending (0 or less)
✦James Good Ending (1)
✦James Best Ending (2)
✦Senpai Good Ending (3)
✦Senpai Best Ending (4)


The exact effects/points of each choice are as follows:
Positive Choices:
✦"Good Morning!"
✦"He's cool!"
✦"Shall we meet up after dismissal?"
✦"Wish me luck."


Neutral Choices:
✦"Hello!"
✦"He's a neat guy!"
✦"I really look up to him."
✦"See you later, senpai!"
✦"Well, see you."


Negative Choices:
✦"'Sup, Senpai?"
✦"He's GORGEOUS!"
✦"Roof??? Later maybe???"
✦"Thank you."





PARTING WORDS:


Thank you so much for playing our first game, Senpai, Please Look at Me! (Senpai WataMite)!
We'd love to hear your feedback on our tumblr, our facebook page, and Senpai WataMite's official thread here on LSF!

We would also appreciate it if you gave the game one last run after completion, should you intend to leave it alone among your files or delete it completely!
Something of a parting playthrough for these characters whom we've lovingly worked with, as such a long production time seems like such a waste because of quick playthroughs...
Especially since you've consulted this guide in order to complete the game.