EKVN
is a project I've been working on and off for a while now. It was originally intended as an open-source framework (based on
cocos2d-iphone
) for developing visual novels on iOS, since at the time I couldn't find any iOS-compatible visual novel-making kits.
It's nowhere near as advanced or flexible as Ren'Py, and can't be run as a standalone program; the files have been to be imported into an
Xcode
project. However, it's designed so that -- in theory, anyways -- people can use it even if they have little prior experience with cocos2d or iOS development, while people who DO have experience can easily tinker and modify the source code to come up with all sorts of interesting effects, or add EKVN to existing games and use it for things like dialogue scenes and character interaction.
EKVN comes with a pseudo-"scripting language" (though compared to "real" scripting languages, I suppose I would use that term loosely!) that comes with support for things like playing audio, displaying/moving characters and backgrounds, player choices / branching storylines / multiple endings, and autosaving the game on the fly (there's specifically a script command for telling EKVN to autosave... I recommend using it before having the player make any important choices!). Also, the UI is customizable, which is good since the default settings/art, while usable, might not be the prettiest thing to look at.
Anyways, there's more information (and a hastily-written tutorial
) on EKVN's readme page (along with some documentation files) for those who are interested.
https://github.com/elfketchup/EKVN
In the meantime, here's some screenshots:
How it might look when playing: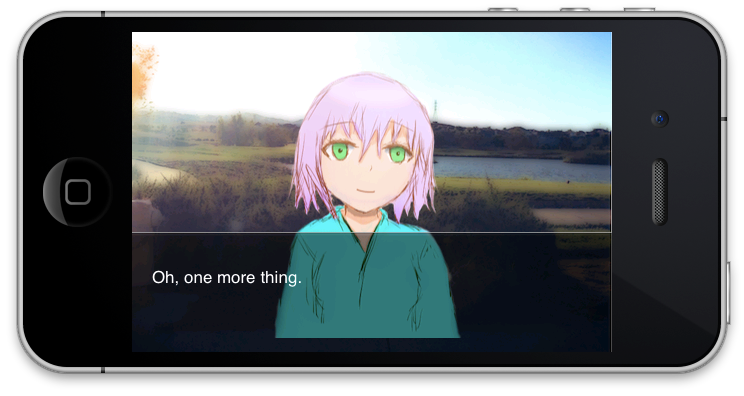 Player choices, the first step towards branching story paths and multiple endings: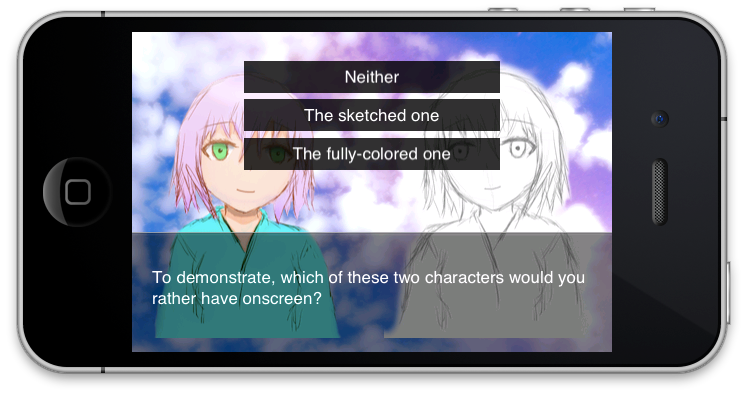 I really recommend doing all the scripting in a text file (or Word document, or whatever you prefer), since IMO it might look a little headache-inducing in its "raw," encoded format: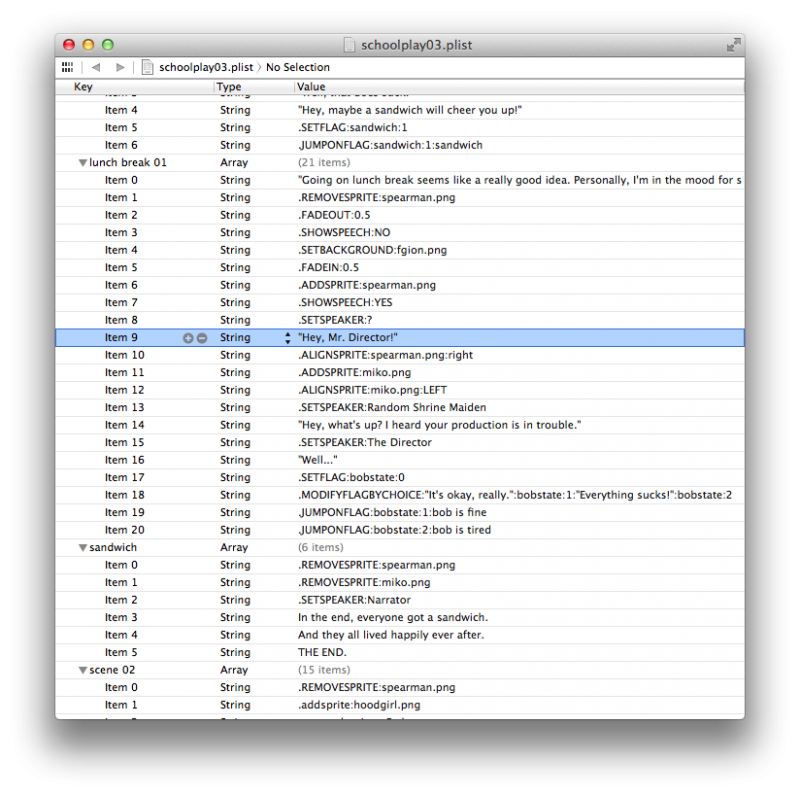 ...and I can't really think of anything else to add.