Since more and more games are being released, I'm going to post Sandbox Adventure's updates in two different thread: engine development and game releases (this post).
Sandbox Adventure
is a new online visual novel engine. It is responsive and works on any device connected to internet (desktops, tablets and mobiles).
Most games made with Ren'Py can be easily converted to Sandbox Adventure (between half a day and two/three days of work).
Soon, all games made with Sandbox Adventure will be exportable as a Ren'Py project in one click. You will still have to make the GUI though!
You will find in this thread all the game releases.
Some useful links: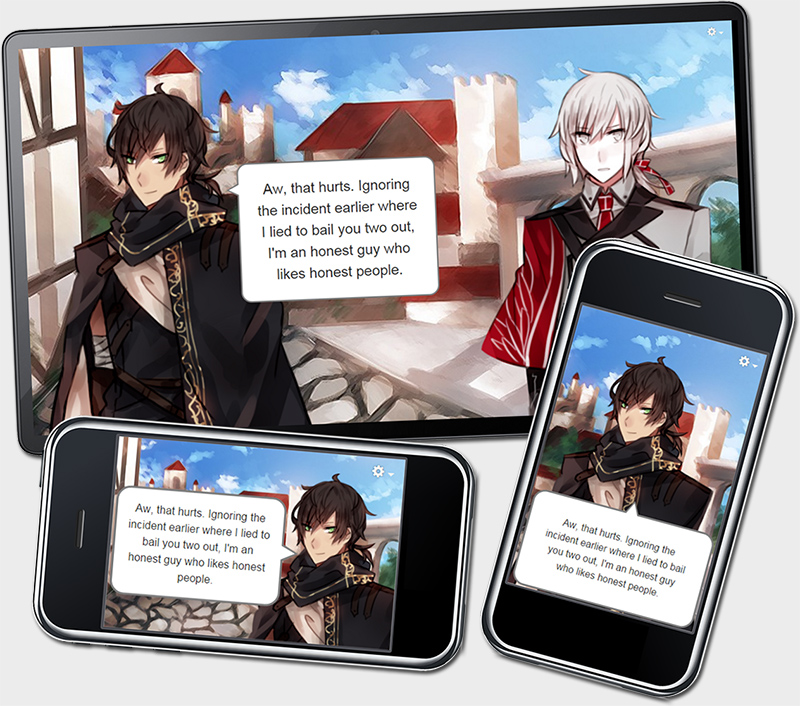 The engine is not a commercial project in itself. All converted games fully belong to their authors and are accessible for free.
Don't hesitate to make
Honest Critique
. Constructive feedbacks are always welcome, even negative ones!