10/13/2017 UPDATE: We are looking to expand our team with an additional writer!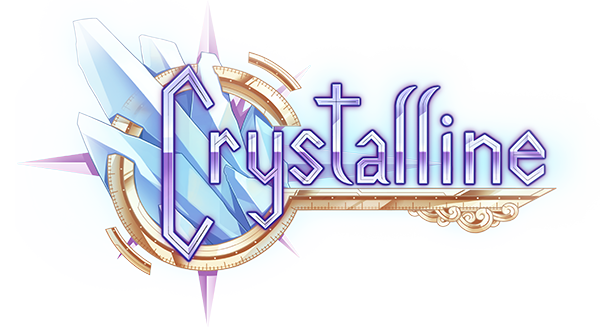 Hello, we are looking to recruit a talented writer to join the team for our visual novel, Crystalline!

Crystalline is a comedy-centric, fantasy adventure, visual novel with an in-depth romance system. With hundreds of choices available, players can experience the storyline and interact with characters in a much more personalized way.

The protagonist finds himself mysteriously transported to Terra, a fantasy world empowered by magical crystals. Not long after arriving does he run into Leanna, a Mage-Knight investigating rumors of concentrated energy in the area… which she learns is radiating from him! Together, they journey to understand how he got here and a way for him to return home. They soon discover that his arrival to Terra is more than just a coincidence!
Your primary role will be to create the narration and script. You will be working closely with our Storyboard planner and editor to bring the world to life. If brainstorming ideas, fleshing out characters, content creation, mapping story arcs, and then watching it all come to life with sound, art, and voice over seems appealing... then this project may be what you're looking for!
WHAT WE'D LIKE FROM YOU:
- Team Player
- Receptive to Feedback (Taking criticism to improve writing rather than getting defensive)
-
Long Term Commitment (Writing completion estimated for Q1 - 2018)
- Skype/Discord Voice Chatting (For writing team meetings)
- Fantasy Experience
PAYMENT:
Payment will be at a per word count rate.
WORD COUNT EXPECTATION:
Delivering a minimum of 10,000 word count monthly
HOW TO APPLY:
Click here
for full application details.
PixelFade is an indie studio that makes choice heavy visual novels. Our very first visual novel,
ACE Academy
, currently holds an overwhelmingly positive user review score of 96% on Steam. Crystalline is one of the most successful OELVN
Kickstarter campaigns
and currently on
Steam Early Access
with a positive user review score of 94%.
Thank you for your interest. Good Luck!!