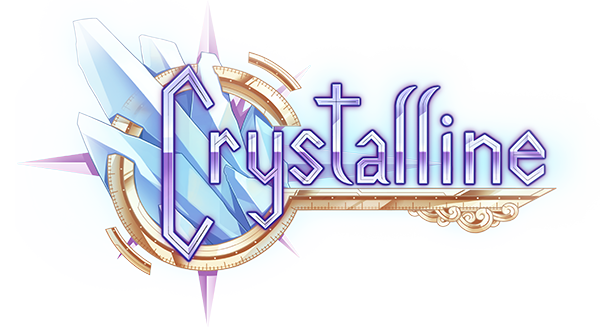 Hello, we are looking to collaborate with a talented designer to conceptualize and create a new GUI for our visual novel, Crystalline!

Crystalline is a comedy-centric, fantasy adventure, visual novel with an in-depth romance system. With hundreds of choices available, players can experience the storyline and interact with characters in a much more personalized way.

The protagonist finds himself mysteriously transported to Terra, a fantasy world empowered by magical crystals. Not long after arriving does he run into Leanna, a Mage-Knight investigating rumors of concentrated energy in the area… which she learns is radiating from him! Together, they journey to understand how he got here and a way for him to return home. They soon discover that his arrival to Terra is more than just a coincidence!
HOW TO APPLY // PAYMENT:
Please DM portfolio work along with your rate for a full GUI design
PixelFade is an indie studio that makes choice heavy visual novels. Our very first visual novel,
ACE Academy
, currently holds an overwhelmingly positive user review score of 96% on Steam. Crystalline is one of the most successful OELVN
Kickstarter campaigns
and currently on
Steam Early Access
with a positive user review score of 97%.
Thank you for your interest. Good Luck!!