2019/11/5 - Closed! I've found someone to voice Natalia. Thanks to those who applied!
2019/11/4 – I've extended the audition period to this Thursday (11/7)!
I need a female voice actress for a short romance Christmas-themed VN,
"All I Want for Christmas is a Girlfriend" (AWCG)
!
Learn more about the project
VN site
Project thread
Character that will be voiced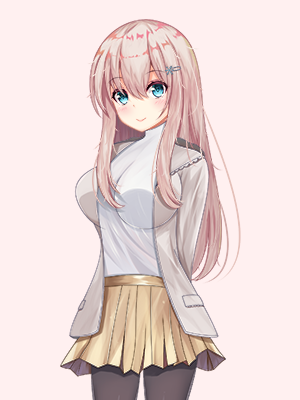 Natalia
Lines:
~26
Words:
~262
Personality:
Friendly, outgoing, a bit flirty
Pitch:
Somewhat high
Audition Lines:
"I'm so glad I passed my calculus final! Thank you so much for tutoring me! I feel like I finally understand the material!"
"Aww, that's so cute, you're blushing~"
More information
I released this VN last year, but without any voice acting. I'm in the process of reworking this project, hoping to improve the visuals (mainly BGs and some GUI), and of course seeing Natalia's personality come to life!
This is a non-commercial project.
Budget: ~$30, negotiable. Payment via PayPal.
Deadline: While this is a short VN, everything will need to be completed within a month (last week of November / the 30th). I'm aiming to re-release this project about a week before Christmas this year (week of December 16).
Format: .wav - to allow for post-processing.
Motivation, reliability, proactivity: very important
How to Apply
Send me a PM, or
email me here
with your audition and demo reel.
Please send submissions as links to your portfolio (soundcloud, dropbox, google drive, etc.), not as email attachments. Also if selected, I would greatly appreciate it if recordings are sent via links as well (zipped up). Sound files (especially .wav's) eat up my account space quick >.<
I will be keeping this open for at least a week, or until I find someone. Let me know if you have any questions / comments / concerns. Looking forward to hearing from you, thanks!