INTRODUCTION
Hello! I'm a writer/artist wanna be from Argentina. I've done plenty commissions in anime/manga style, including some yaoi art
for homoerotic novels. I've been already workign about a year on sprites, and I've finished two project that have not yet been published.
I may still lack a bit of experience, but I'm willing to do my best to deliver quality work to you! My main tools of work are SAI and Photoshop.
Current Status
AVAILABLE
What I can do:
-- Sprites --
Mostly BL/Yaoi
Can also do Het and maybe Yuri
-- Character Design-
-- CGs --
Here I gotta say I shall do CGs only with the collaboration of a background artist. I don't have yet much
confidence on my background skills, still learning. Also, willing to do some NSFW.
What I won't do
- Mechas
- Gore
- Tentacles...I'm afraid of them! D:
Genres
- Mostly anything, fantasy, chibis, can try some furries--I don't do excessive gore.
- Willing to do NSFW, especially yaoi.
- Would like to do some otomes, specially those with many male romance options.
Prices:
Prices can of course be discussed, according to your budget
.
And I'm willing to offer
discounts
for multiple orders, as well.
Sprite Packages:
They all include an outfit, pose and 4 expressions of your choice:
Full body sprite $55
Half-body sprite $40
Bust sprite $30
Additional prices
$5 Additional expression
$15 Additional outfit (price subject to complexity)
$20 Additional pose
$30 Commercial use (whether it is per package, it can be discussed)
Samples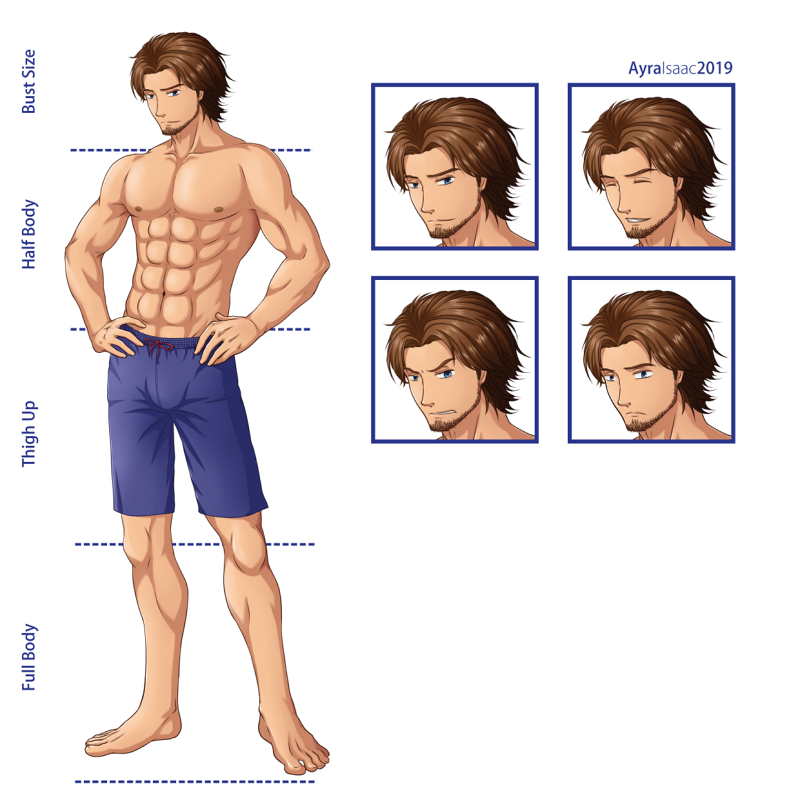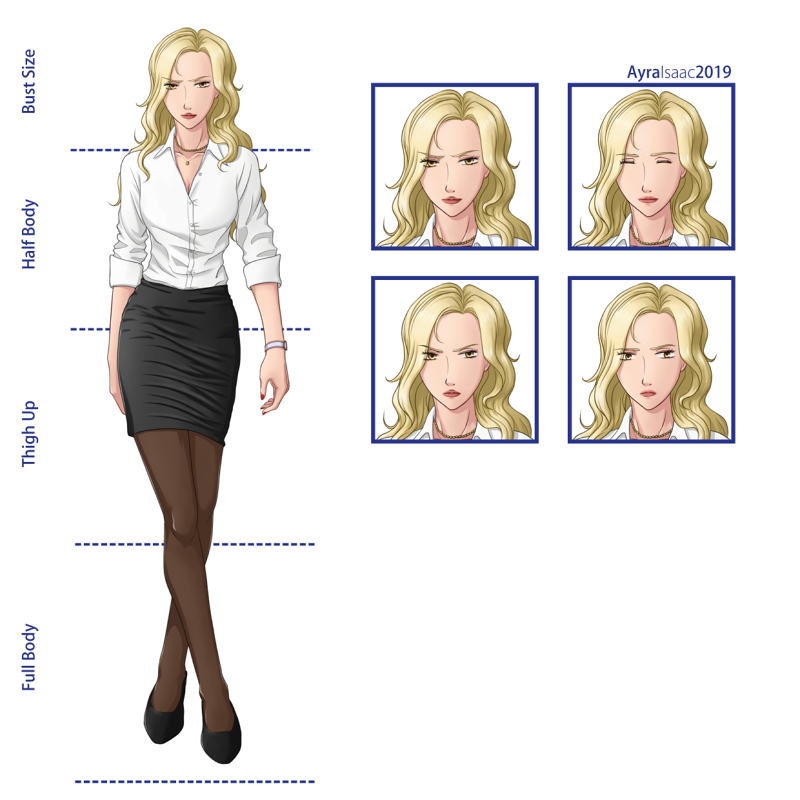 Payment:
- Through
Payoneer
, requiring me to send a payment request to your e-mail.
- Through
Fiverr.
If you don't know Fiverr, it is a webpage destined to offering mostly digital services.
This would require you to login and contact me through there, so that I can send you the work offer.
Here, I believe you would be able to make the payment through PayPal. The bad thing about Fiverr is that it
takes a 20% of what I earn. I'm willing to add only a 10% to the original price if you choose this method.
I can't offer Paypal directly.
I live in Argentina, and withdrawing the money from a Paypal account
is impossible for me at the moment. I do apologize for this ):
Commission Procedure:
1st Step.
You provide me references and specific instructions on the sprites.
2nd Step.
I give you a free sketch on the sprites.
3rd Step.
When the sketch is approved, we proceed to payment. You may pay all in advance,
or half at the beginning, half when done.
4th Step.
I show you the lineart process.
5th Step.
I show you the colour process once the lineart has been approved.
6th Step.
I deliver your finished sprite!
More of my art
You can see more of my art through the following links:
My Fiverr Profile
--> Here, check my "artistic" gigs to see more of my previous commissions over there.
DeviantArt
Twitter
Instagram
Other services
I also offer to work in your project as a
Spanish-English translator
.
Check my
Lemmasoft post
for rates
If you've got any questions, do message me (: