Hi there! I'm Noa and I'm open for commission work, personal or for your visual novel project.
Most of my experience is with doing personal commissions but I have spent my own time working on VN projects.
I have experience working in team settings for fan projects, so you can expect nothing short of professionalism.
All prices in CAD.
Portfolio · Twitter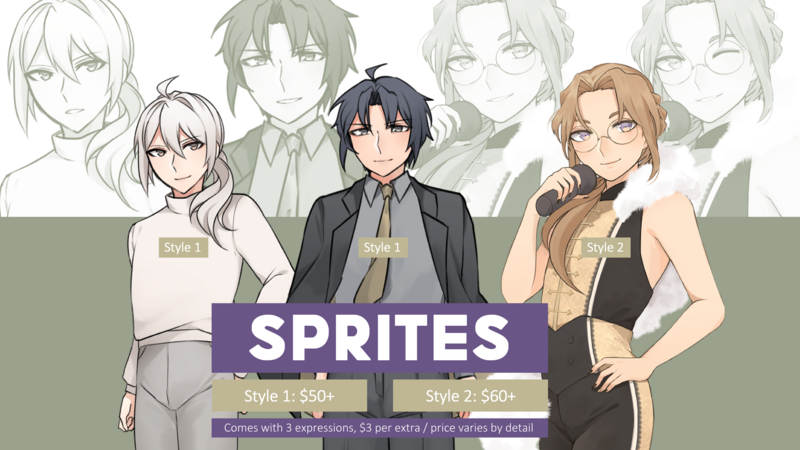 Sprites
Thigh-up sprites start at $60 and come with 3 expressions. Every extra expression is $3. Lined style starts at $60, painted at $70.
I don't have painted sprite samples right now, but please look at my illustrations below to see what the painted style looks like.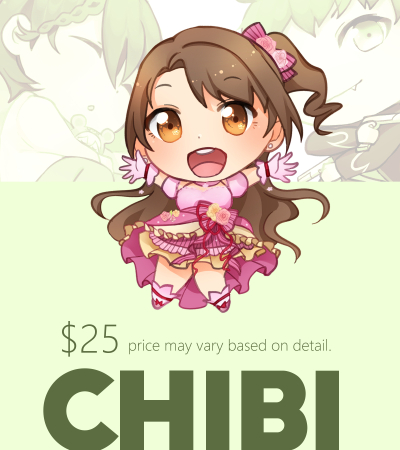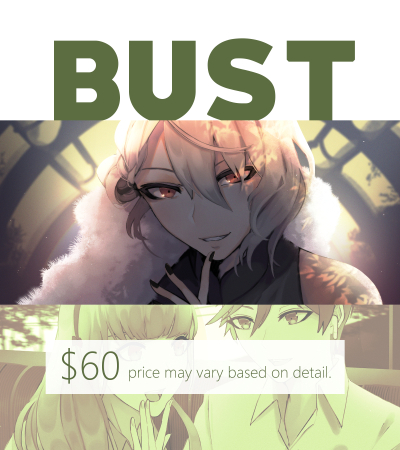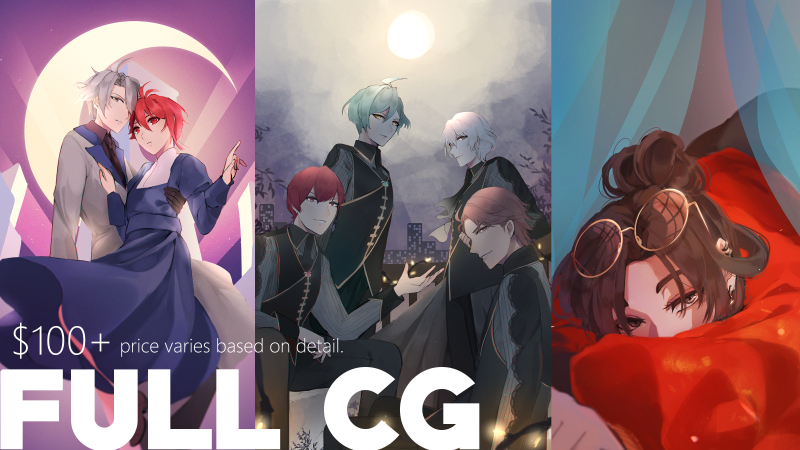 Illustrations & Chibis
Chibis start at $25 and come with a free simple background. Painted busts start at $60 and come with a free simple background.
Full illustrations that have half-bodies or more, multiple people, or a more complex composition will be in the $100 and higher range.
I do not do mecha, furry, heavy armour, or extremely complex backgrounds. Please contact me if you want to know more information.
PM, comment, DM me on Twitter, or send an email to
layerto@hotmail.com
to contact me. Thank you!
Terms & Conditions

1. Please tell me if you have a deadline. General turnaround time is a month for one commission. Multiple can take more time.

2. Commissions under $100 must be paid upfront. Anything over $100 will be half upfront, half upon finishing.

3. I do up to 3 revisions around the sketch stage. After this, the piece will be finished as is, with proof of progress along the way.

4. These are not commercial project prices. Please contact me for different prices.

5. Upon accepting your commission, there will be a more detailed set of terms & conditions that you must adhere to.

6. I can deny a commission for any reason. Should this be done midway, you will be refunded partially, depending on how far I progressed.