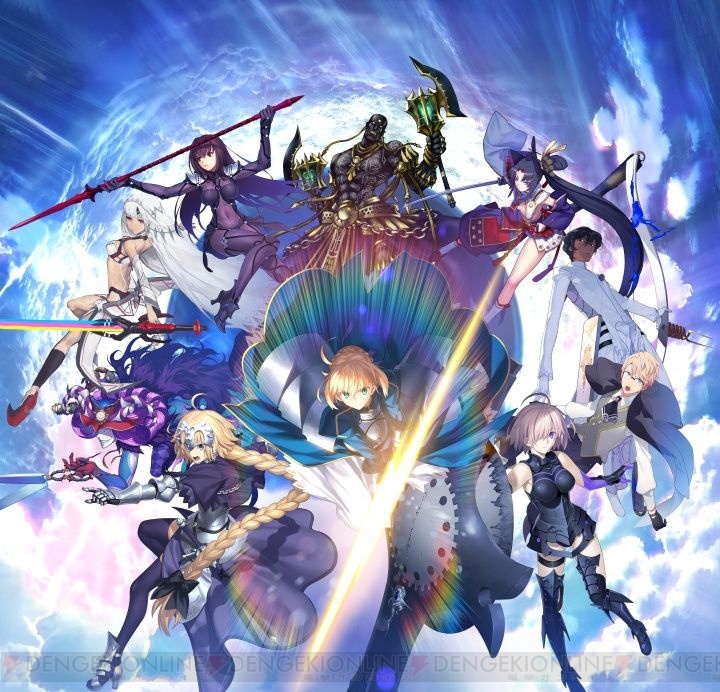 (since no one talked about it around here, I wanted to share what I have been into these recent days. THIS is one of them!)
I'm pretty sure most of us who are fans of Japanese Visual Novel have heard of FATE/Stay Night, one of the most success and popular JVN around. It is so popular that they have anime adaptations, console games, movies, official merchandise and now even a mobile game of their own!
FATE is a universe where Masters from all over the world, especially Japan, summons Legendary Heroes back to life, to serve them as Servants and fight in an epic war for the Holy Grail. The series is mostly popular for their interesting plots and memorable characters. The mobile game still retains the traditional VN style story-telling, just too bad it is in Japanese, and we are not sure if Delight Works will ever consider the game to be translated for international players outside of Japan. However the battle in-game adapts the turn-based strategy. While it's common, the interface of the game is what made it looks different and far more attractive. If you are looking for inspiration, take a look at their UI (even for character design because let me tell you, their designs, wow)!
As one of their big fans, of course I had to download and now I am currently addicted to it. The benefits of being a mobile game is that... well, it is mobile! You can play it anywhere anytime; whenever you're bored in class, waiting for the bus or even before your bed time.
Currently they are celebrating their success in reaching 5 millions downloads (woah that's really a lot)!
This series, for me, really inspires us as developers, seeing how a simple visual novel could turn into something this big. Aim high!
Here are some questions for discussion :
1. Are you a fan of the FATE series? How did you found out about it?
2. Why were you attracted with the game / series?
3. Which is your favourite series among all?
4. Did the series influenced or inspired you somehow?
5. Do you play the mobile game? If so, if you like, share us your friend code!