Ultimate Lemma One
Posts: 77
Joined: Mon Mar 17, 2003 10:54 pm
Location: With You
Contact:
A WEEK.... UNACCEPTABLE!!

PHEAR THE POWER OF THE ULTIMATE LEMMA ONE
Visit my DeviantArt page for stuff!
---
I feel the same way
---
---
maps

(this has been a subliminal message broadcast brought to you by the Crazy Party, please reverse the text above to see true message)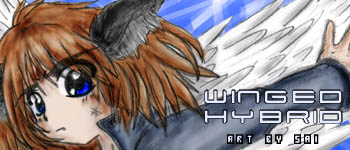 --- -- - -
CrossRealms Network
---
My Deviantart Artwork Gallery
- -- ---
---
---
Royal Manga Tutor
Posts: 1255
Joined: Fri Jul 16, 2004 12:21 pm
Completed: Amgine Park, Garden Society: Kykuit, Metropolitan Blues (art)
Location: somewhere in NY
Contact:
...And here I was thinking Optimus made this thread because no one's posted in this section for a week... <.<'
---
Newbie
Posts: 14
Joined: Tue Dec 28, 2004 1:22 am
Location: Arlington Heights Illinois
Contact:
....We have failed you......The forum is done dieing.......All is lost......

So, who wants to commit seppuku with me?
---
Ren'Py Creator
Posts: 15507
Joined: Mon Feb 02, 2004 10:58 am
Completed: Moonlight Walks
Projects: Ren'Py
IRC Nick: renpytom
Github: renpytom
itch: renpytom
Location: Kings Park, NY
Contact:
Dibs on being the guy with the katana that chops the head off, rather than being the other guy.
---
Eileen-Class Veteran
Posts: 1153
Joined: Mon Jul 07, 2003 4:57 pm
Completed: Elven Relations, Cloud Fairy, When I Rule The World
Tumblr: alextfish
Skype: alextfish
Location: Cambridge, UK
Contact:
On an almost-entirely-unrelated note, I remember thinking it was really cool last year when I learnt that the kanji for "seppuku" and "harakiri" used the same two kanji, but in the reverse order: so one means "stomach cut", the other "cut stomach"... (se(p) = setsu = kiri being the "cut" character in both cases)
---
Forum Founder
Posts: 2005
Joined: Sat Jan 25, 2003 2:32 pm
Completed: ToL, Shoujo Attack!, Lemma Ten
Projects: [RETIRED FROM FORUM ADMINISTRATION - CONTACT PYTOM WITH ISSUES]
Contact:
This educational interlude brought to you by chrono
---
Guest
chronoluminaire wrote: On an almost-entirely-unrelated note, I remember thinking it was really cool last year when I learnt that the kanji for "seppuku" and "harakiri" used the same two kanji, but in the reverse order: so one means "stomach cut", the other "cut stomach"... (se(p) = setsu = kiri being the "cut" character in both cases)
amazing what random things you can learn from browsing the forums
---
Users browsing this forum: Majestic-12 [Bot]