And, once again, the ship has set sail to fail! I'm so in the right frame of mind for this one
The Doomed Diner for the Yuri Jam 2016 is essentially the same as The Doomed Diner for NaNoReNo 2016, only now the girls are gay (it was quite convenient that my main characters were women). By the way : the "Yuri Jam 2006" on Lucy's sweater is not a typo. The story takes place in 2007.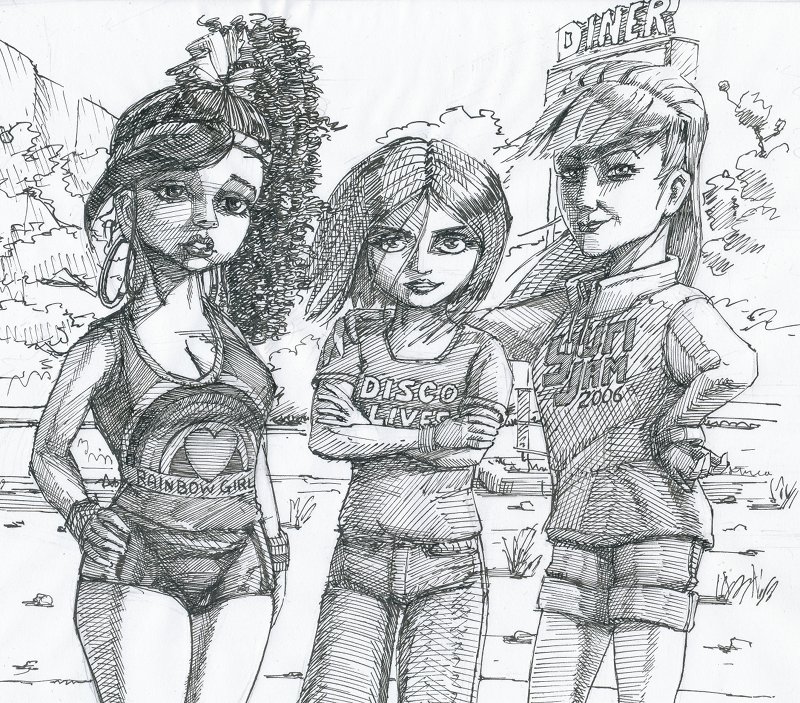 So, to recap : three girls (Helen, Lucy and Mary) work as Scream Queens in the no-budget movie business. Helen (the smart one) figures they won't be able to be scream queens for ever and she finds a diner they can buy for really cheap. The three girls restore the old building themselves.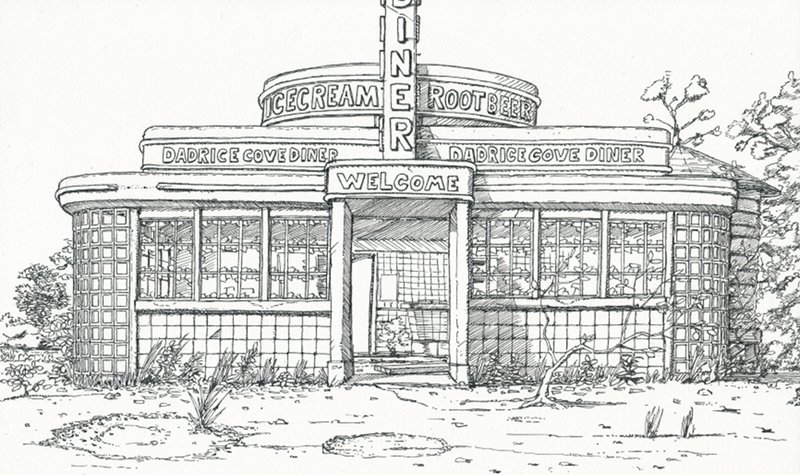 But, of course, the bloody thing is haunted and spooky things start to happen quickly...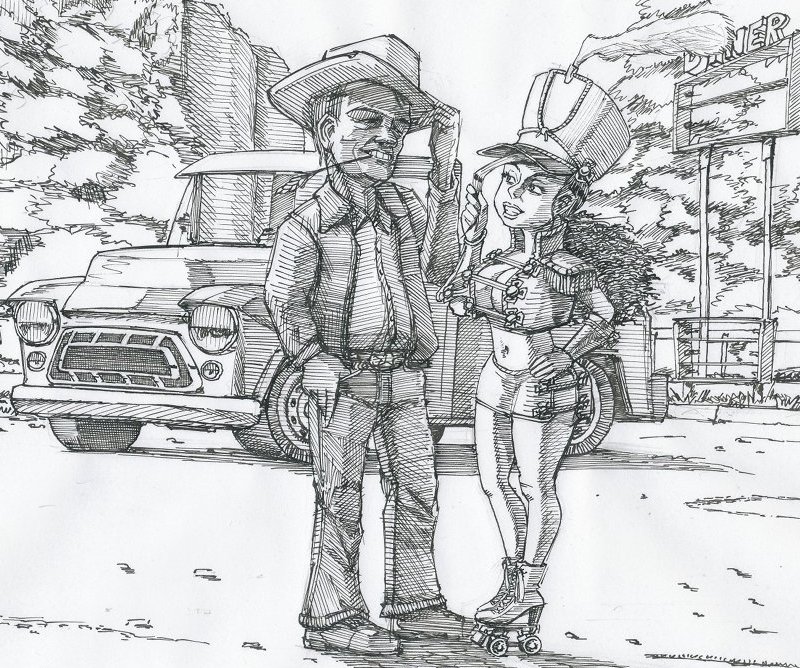 Well, he's not really spooky (at least Mary doesn't think he is). He's the neighbour. But I don't want to give away too much
It's a short game (my guess is about 30 minutes or so).
The whole gameplay revolves around 6 choices that are given : "Suspicions", "Dark Secret", "Wickedness", "Don't Go There", "Wrong Turn" and "No Escape". Once an option is chosen then it cannot be chosen again the next time. This gives 720 possible permutations (6! = 6x5x4x3x2x1 = 720). If "Dark Secret" is chosen first then it leads to a different story path then if it would have been chosen as the second one. Of course, I'm not going to make 720 different stories but the order is very important and some story lines can only be reached when all six options are in the right order (and they give achievements). I like to think this setup will invite replay.
As can be seen when comparing it to the NaNoReNo incarnation of The Doomed Diner, the drawing style is different. I opted for a drawing style I can execute quickly. I keep them black and white first. If time permits then I can color them.
There are no sprites, it all works with BGs that illustrate the story. I might or might not us side images (talking heads). They're not essential. It all depends on how much time I will have left.