Hello, this isn't my first time trying to work on a visual novel, but it'll hopefully be the first time I finish one! This vn will be quick and lighthearted, so a lot of it won't be too serious.
About:
Coffee Mixer
is a short visual novel about Tiramisu, a lonely witch who will try summoning others into her kitchen in hopes of finding friends. Using the ingredients on hand, she can test various combinations and meet different people (or animals!) each time.
Images:
All of the available characters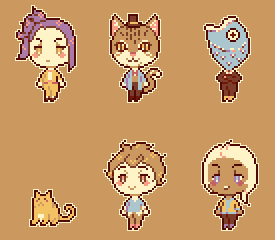 Sample of the mixing/summoning scene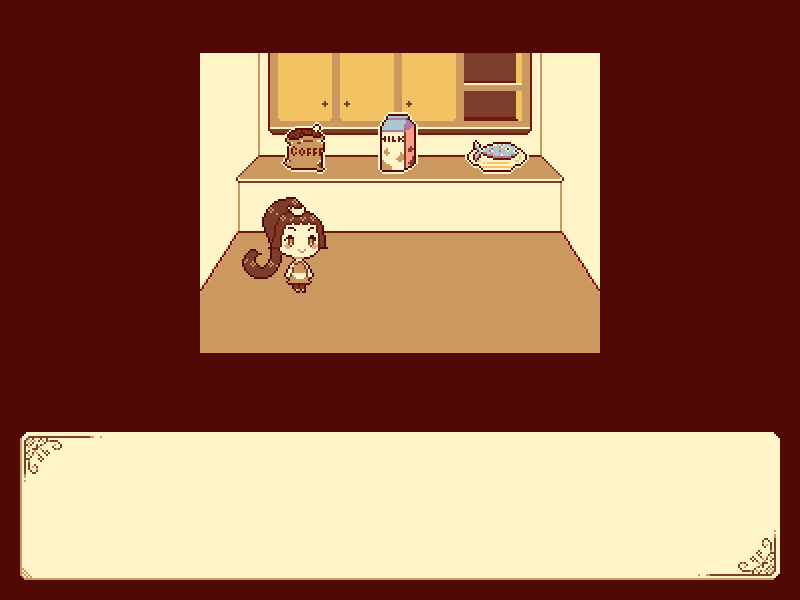 Sample of the style used during conversations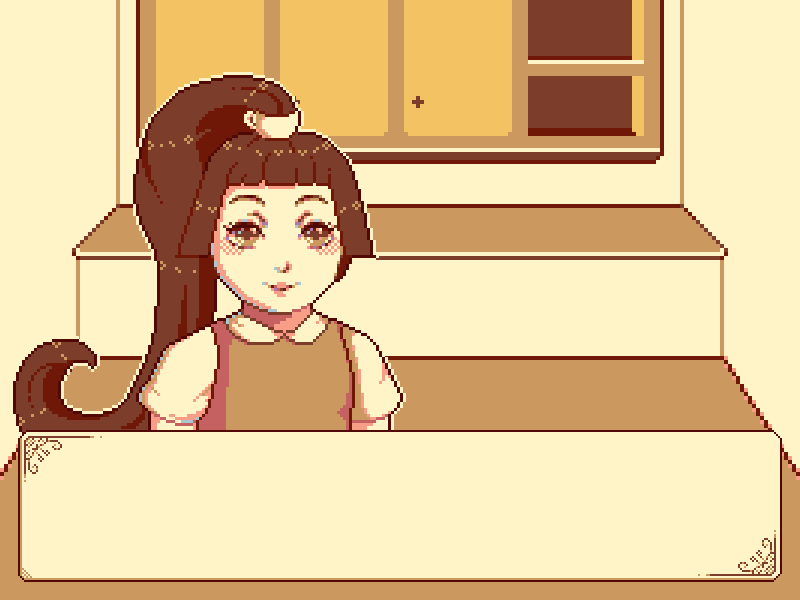 Questions:
1. How do you feel about the art style and GUI? (pixel, limited color palette)
2. Would you be interested in a romance option? (Mainly as a joke)
3. Any other feedback? I'd love to hear any comments!