Forum rules
This is the right place for Ren'Py help. Please ask one question per thread, use a descriptive subject like 'NotFound error in option.rpy' , and include all the relevant information - especially any relevant code and traceback messages. Use the code tag to format scripts.
Newbie
Posts: 1
Joined: Mon Jul 01, 2013 2:59 am
Contact:
Can someone explain me how to use the "event" functon in renpy and a small example please
---
Miko-Class Veteran
Posts: 504
Joined: Thu Jul 31, 2003 10:06 pm
Organization: Metasepia Games
Deviantart: qirien
Github: qirien
itch: qirien
Location: New Mexico, USA
Contact:
event() is a function from the Dating Sim Engine. Probably the best examples can be found in the
Dating Sim Engine
code itself. Once you download it, run the example game and then look at events.rpy in the game directory. It has examples for lots of different kinds of events.
Does that help at all?
Finished games: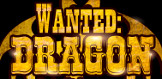 In progress
:
Our Personal Space 2: Space to Grow
---
Users browsing this forum: No registered users