COMPLETED GAME THREAD HERE
"What truths were hidden in that lost code...?"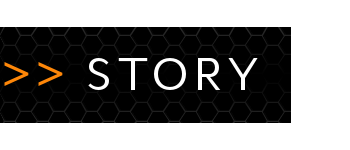 12 people have been taken into the forest with a PDA containing an objective, and a brace keeping a bomb implanted within them neutralized. Should they fail to complete the given objective, the bomb within them will detonate. However, things will not be so simple. Along with their objective, a special clause has been placed on each person; a Death Rule.
No one knows what the other Player's objectives are, or what Rule had been placed upon them. Being alone is a disadvantage, but in a deadly game such as this, how do you know who to trust?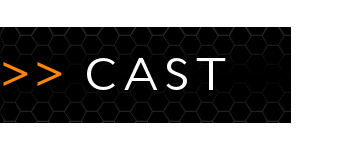 Abraham Archer
A man with unknown ties to the Game. The actions he takes may appear to be random at times, but in the end, those odd actions end up serving his main goal. Despite his apparent kindness, Abraham really doesn't value the lives or opinions of the other Players. (Or so he says...)
Abigail Mallen
A rather calm and quiet woman who has been at the fronts of battlefields. Abigail is no stranger to death or loss, but would prefer not to experience either one. Unlike others, Abigail's greatest skill is her diplomacy. She would much rather cut down the other Player's defenses with her tongue than with any of the numerous weapons found in the forest. Whether such tactics will work is something that one can only wait and see....
George Kaysen
A well known socialite, George is often the life of a party. However, living such a life has straddled him with quite a lot of debt, and has driven him to the extreme of volunteering for the Game to be able to absolve those debts. He is a desperate man, so one will have to see if he is willing to trade his morality if it means avoiding debtor's prison...
Maria Felix
Living in constant fear was the norm for Maria, who had to participate in an earlier Game at a young age. After she survived, she decided to take the drastic measure of performing the procedure to become a Mutaga. Her mutated genetics have given her greater strength and more acute senses. Whether these additions will help her survive this new Game is something some Committee members are eager to see...
Sherry Tannem
Sherry is the youngest Player ever in the Game, and lacks many of the life experiences that others in this Game have. She is also has great difficulty in confiding with others, due to an incident that occurred back when she was still a small child. The Game is a merciless thing, but only time will tell if this child will live to see the end of this...
Tanya Serris
Not much is known about Tanya. She claims to be a simple office worker and that she has no understanding of the Game. But it has been witnessed that she is skilled, both in body and mind. Her secretive nature makes her even more of an enigma, and makes one wonder what her goals are...
Hector Bennett
Hector has always known of loss, having seen his family killed at a young age during the outbreak of a great war. Since those days, he has always been a fighter, using every skill he has to assure his survival. The man is a trained soldier, and although it has been 5 years since he last saw the battlefield, much of the lessons he learned and abilities he honed are still as sharp as the day he returned from the battlefield.
Morgan Ester
One wouldn't be blamed for asking who Morgan really is. The way she acts at one point could be contrary to how she acted at an earlier point, which might have contrasted an earlier action. It is because of her fickle nature that Morgan is one of the most feared inmates in the state prison system. She is well known for the high-profile murders of 11 corporate executives and the brutal torture and subsequent death of another.
Tinasa "Tina" Blatchford
Tina is a rather rude-talking girl who has experienced a bit of heartache as of late. Her survival skills are rather high for someone her age, a consequence of her family constantly exploring various forests and jungles. She isn't one to get along well with others and tends to act on pure instinct.
Dwight Hatcher
Dwight is a timid boy who has lived rather hectic life up until the Game. Compared to others his age, he's rather weak and fragile. Add his lack of social skills and one wouldn't be wrong to think that Dwight's chances of survival are rather low. But the boy is very amicable, so all hope isn't lost.
Lilly Magure
Lilly is parhaps one of the more innocent participants of this Game. Unlike the others, she has lived a sheltered life in her father's lab, due to being the first natural-born Mutaga. She is a kind and generous girl, and tends to warm up to others quite easily. She is also quite innocent, and can't comprehend the dark sides of others. One can only hope she will be able to grasp the full situation before it is too late to survive...
Gabe Rotwell
Once a well-respected commanding officer of the military, Gabe has become a vagabond living on the streets. Due to the loss of almost everyone under his command, Gabe has turned to drinking to try and drown his problems. However, behind the haze of drugs and alcohol lies a rather sharp mind and deadly skill. Whether his body can handle itself without his poisons will be one of the more amusing things to see about this man...
=====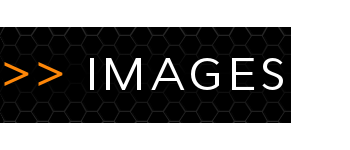 Click to view larger size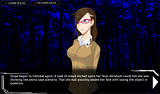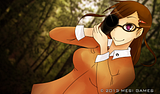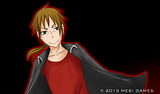 =======
Click
here
to download (Win/Mac/Linux)
Some questions to answer about the demo:
1-Did the story flow well?
2-Were the characters believable?
3-Were you able to keep up with the Game's events?
4-Favorite episode?
Bonus questions:
-Favorite character?
-Favorite moment?
-Who do you ship?