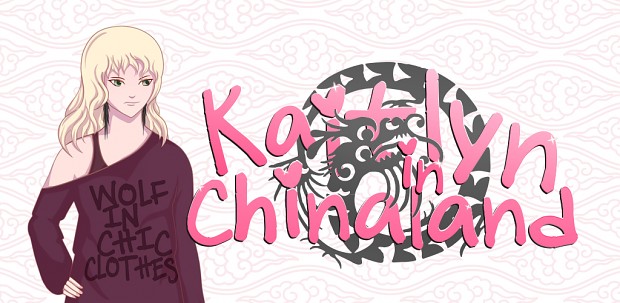 After all the hard work and tears from all of us that worked on it (okay, no literal tears, that would just be weird)...
HERE IT IS:
DESKTOP:
There could have been more that could have been done with it, but I could keep working on it
ad infinitum
...
but for my sanity I'm releasing it now.
Features:

40k word count, so about 2 hours playtime.

various vocabulary sections and beginner dialogue

a testing section in the extras menu

an original song by talented artist Jonathan Cheung

four unique endings

explanation of some of the different holidays in China

basic grammar and pronunciation assistance
AND MORE!
Summary
When the self-consumed, all-American prom queen wannabe Kaitlyn gets sent to China as a punishment, she must navigate the waters of the language, the culture shocks... and the boys.

It's a West meets East romantic comedy about some of the pitfalls of living in China and struggling to belong.

Kaitlyn in Chinaland is an otome, language learning game.