April 2016: This project will be placed on indefinite hiatus. Thank you for all the feedback!
---------------------------------------------------
STORY
The Marquise has made billions off of Beautification – a procedure that changes your physical appearance to anything you desire…or rather, what someone else desires. The result has led to the rampant swapping of identities across the world, fueled by envy and hatred. To combat any form of resistance, the Marquise swiftly set up a circle of Beautified celebrity figureheads in order to keep the general public distracted and blissfully ignorant.
Enter Nice, a young woman who openly defies the Beautification process. Along with her partner, a wolf-once-human named Nîmes, the two seek to restore the top celebrity figurehead to her former self.
Pink & White is a science-fiction drama with matching game elements. There are two planned endings.
CHARACTERS
Nice la Belle Nguyen-Nanking
Our protagonist. Cheerful and considerate. Has a tendency to become so focused on her motivations that other things fall wayside, including her health. Is very polite in speech.
Nîmes St. John
Nice's partner-in-crime. Intelligent, sarcastic, and sometimes violent, but fiercely loyal to Nice. Swears like a sailor.
The Marquise
The founder of Beautifcation. Suave, vein, and misguided in her ideals in which she believes are well-intentioned.
The Inner Circle
Ranging from No. 6 to No. 1, these are the celebrity figures that have taken the world by storm. They are also highly trained combatants sworn to protect the next member on the ladder. The demo covers meeting No. 6 and No. 5. (sprites still in progress)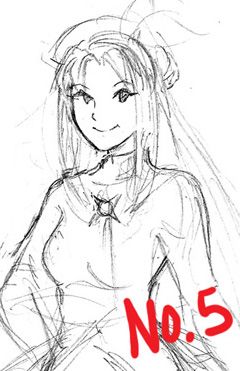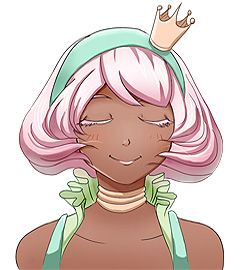 No. 1
A pop idol singer proclaimed to be the Princess of the World. Vibrant on the stage, stoic off of it. She and Nice seem to have some history together, although she's completely unaware of it.
Thanks for reading and I hope everyone has a good NaNoRenO!