....... sorry for yelling but we're just *so* excited for y'all to see the updated version
CG is fixed, the true end to the demo script thing is up, credits are up, like -- we could
not
have done it without the amazing person that is
Valhalla
(: Of course,
Juliastorybored, Iceramyst, Nathan Ford, and Silveth
all deserve a big and well-earned round of applause as well! It was an incredibly amazing two and a half weeks of making the game and setting everything up. We've had a great time with everyone.
ANYWAY, I'm blabbing away. So, yeah, if you could go and download and show support, give us critiques and suggestions, etc. that would be extremely helpful! Right now, we're in the process of making a Kickstarter to fund the rest of the game and as soon as that's done, we'll let you guys know! Thank you!!!
(GxB, Romance, Otome)
Synopsis:
MC is betrothed to her parents' colleagues' son, Ethan Jackson. Both have been promised to each other since birth, and have agreed to the conditions in order to uphold family honor and reputation. Neither have ever seen each other in person but they know
of
the other. The wedding date was meant to be when the children turned 25 but had to be rushed a few years earlier because of MC's accident -- the accident that left her blind. Ever since that day, she has learned braille and become close friends with a pen pal, one who was also willing to learn braille in order to understand MC. Will her and Ethan's marriage turn out to be "for better or worse?" Or does she love the one stranger that she has only communicated with through paper?
General Info:
DEMO expected time of completion: July 22, 2016
Genre:
-Romance, Drama
Features:
-Non-commercial
-4 CGs in total
-1 route/romanceable character
-2 different endings
-2 total characters
Rating:
-13+
Platforms:
-Win, Mac, Linux
Progress:
Writing
-Prologue: 100%
-Plot: 100%
-Common route: 100%
-Good end: In progress
-Bad end: In progress
Art
-Character designs: 100%
-Character bios: 100%
-Sprites: 100%
-CGs: 50%
-Backgrounds: 75%
-Logo: 100%
-GUI: 100%
Programming:
-Scripting: 100%
-GUI: 100%
Soundtrack:
-Theme: 100%
-Angst: 100%
-Romantic: 100%
-Good end: 100%
-Bad end: 100%
-Main menu: 100%
Team:
Writers
→ Me
→ Laera-chan
Sprite/CG Artist
→ Juliastorybored for Sprites
→ Silveth for CGs
Background Artist
→ Iceramyst
Logo/GUI Artist
→ Valhalla
Composer
→ Nathan A. Ford
Now time for....... ASSET SCREENSHOTS
Sprite sketches!! Provided by Juliastorybored
GUI provided by Valhalla!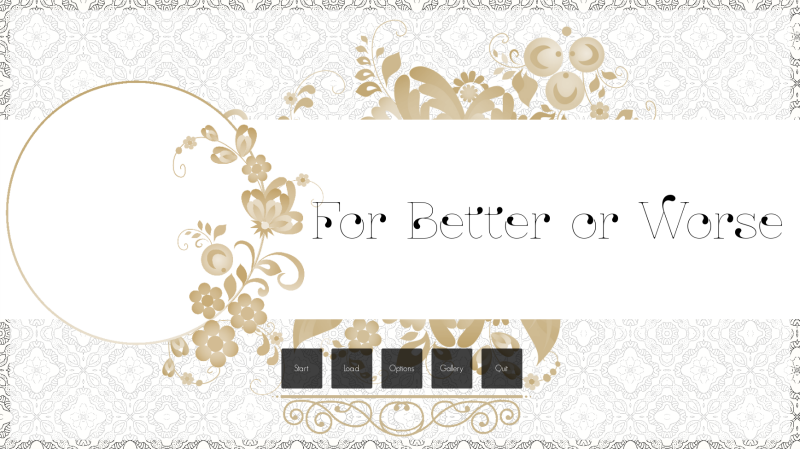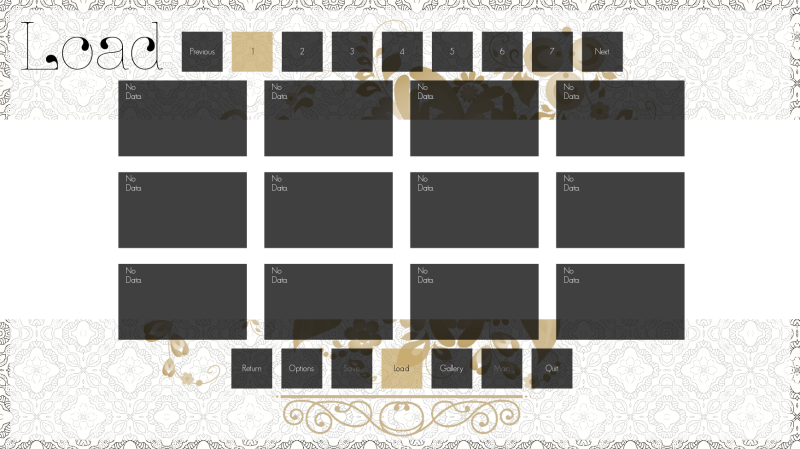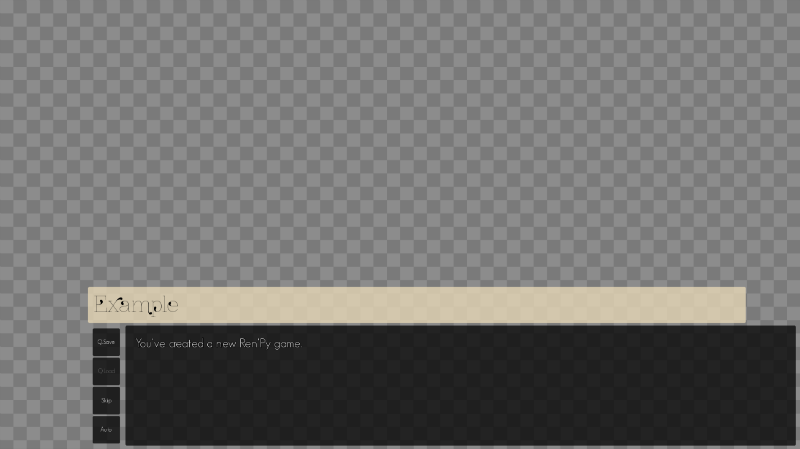 Questions for YOU!
1. Is the story interesting? Are you looking forward to it?
2. What about it do you like? Or not like?
3. What do you think about the assets so far?
4. Questions/comments/concerns/suggestions, etc.