I've been waffling on posting this for a long time, but I recently readded more detailed options to my commission info and changed my prices a bit. I only had simpler options available for a while because I had a really nasty case of artblock a few months back and I wasn't confident that I could deliver decent products. So without further ado, here's the lowdown! (I'm gyazoing my infographic in pieces because of size restrictions lmfao... forgive me)
ALL PRICES LISTED ARE IN USD!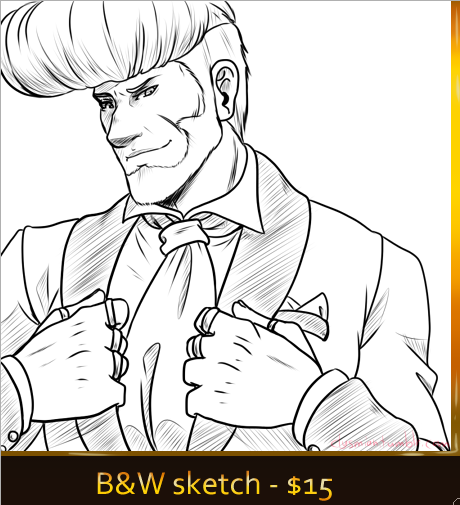 B&W sketch - $15
1000x1000 canvas. It says B&W but the lines can be the color of your choice.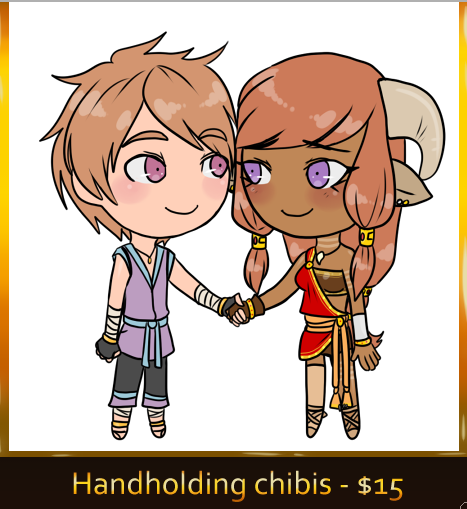 Handholding chibis - $15
Drawn over a custom template I made. Two characters per image. Modifications to character lower bodies (centaur, tails instead of legs, etc.) will cost extra on a case-by-case basis.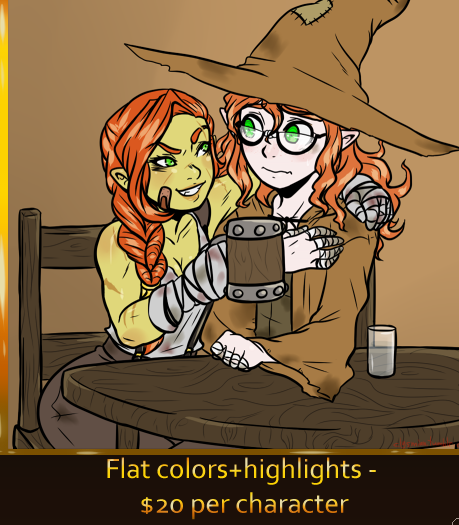 Flat colors and highlights - $20 per character
Two characters will be $40, and so on.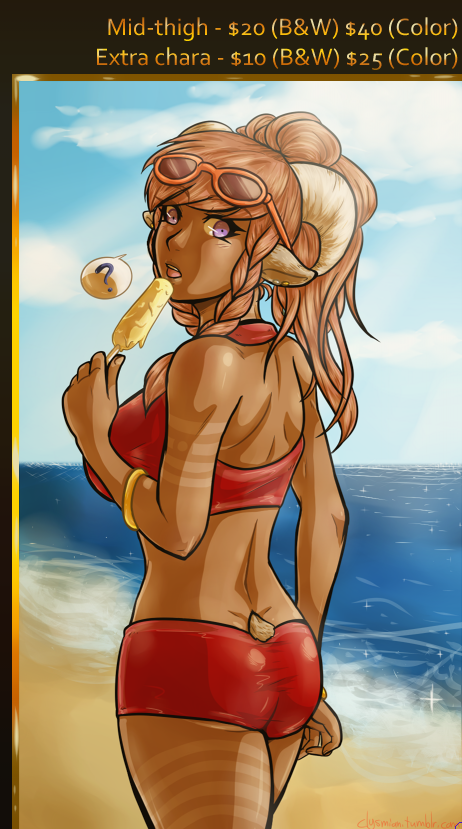 Mid-thigh - $20 (B&W lineart), $40 (color)
Extra characters - $10 (B&W lineart), $25 (color) EACH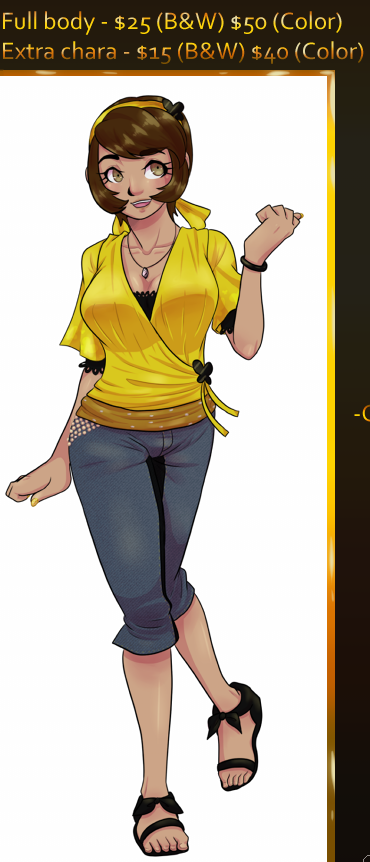 Full body - $25 (B&W lineart), $50 (color)
Extra characters - $15 (B&W lineart), $40 (color) EACH
Detailed backgrounds start at an additional $15 and may go up depending on the amount of detail.
INFO
Send an email with the required information to redequinox@gmail.com.
Payment is upfront, in USD, over PayPal to the above email address. Invoices are available!
Tips are appreciated but not necessary.
MUST include visual references. If you don't have any art of what you want, at least try to provide photo examples of similar things. I won't work from just text descriptions because reading comprehension can sometimes be an issue
I WILL DO
Original characters, canon characters, furries, animals
Shipping between any gender combination
Nudity and NSFW
Superficial wounds and blood
I WILL NOT DO
Incest, NSFW content involving minors, bestiality, guro, bathroom stuff... when in doubt, ask!
Hateful content
Complex machinery
Real people (such as celebrities)
If you have any questions at all, shoot me a PM or an email!
I know the information says the payment is upfront, but more specifically, there needs to be approval of the commission first. Once I accept the commission, I will draw a base sketch to check with you if the poses and composition are adequate. Once okayed, then I will ask for payment before I continue.
I am not currently accepting commissions for VN assets simply because I don't have any samples to provide, but that may change later down the line. I'm not very confident in drawing scenery (especially of the geometric kind) at all, so I will need some time to work on that. Sorry!
More art samples will be added here!