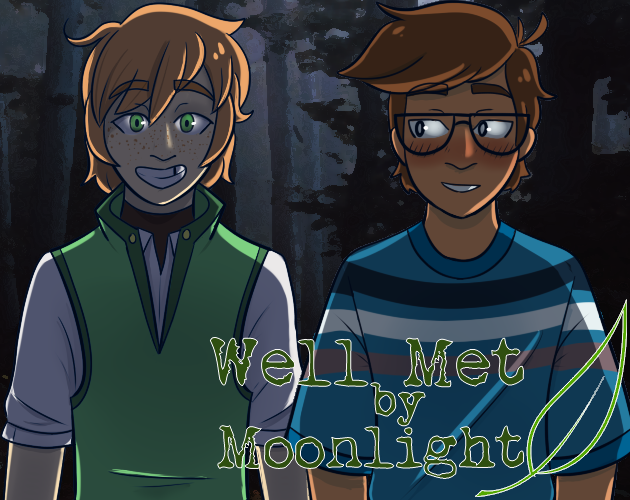 Available for free on
itch.io
!
A short kinetic novel made for Yaoi Game Jam 2018. Approximately half an hour of reading.
David's life isn't going quite like he imagined it would. The only place he could find work after college turned out to be an isolated small town, and the stress of his new job combined with the unfamiliarity of his surroundings is giving him trouble sleeping. One restless night, he takes a walk through the nearby forest and meets Ron, a cheerful stranger who's sympathetic to his problems. But a gap in his memories the next morning makes him wonder whether their encounter was only a dream.
This is my second completed visual novel.
If you check it out, please let me know what you think and if you have any suggestions for improving in the future!