Hello everyone, hope your new year is off to a great start! Operation: Future Domination is looking for a second
background artist
that is able to match the art style of the current background art as closely as possible. I'm afraid the BG artist I have won't be able to finish all of the background by the deadline of our demo release in early February. Here is an example of one of the backgrounds in the game: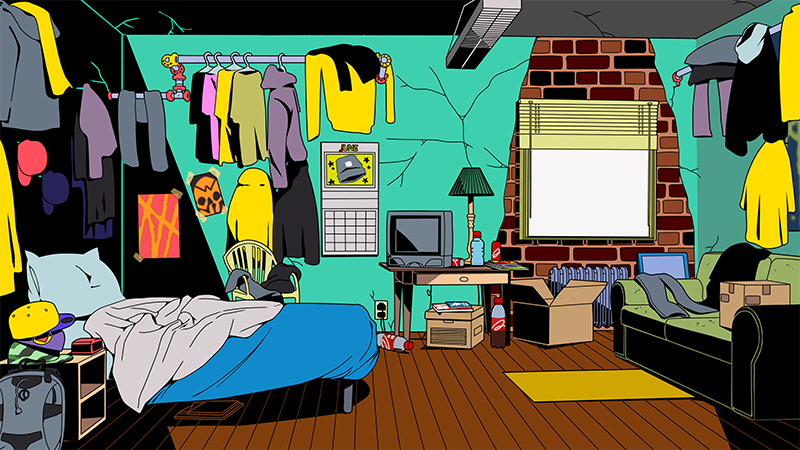 For larger examples, look
here
and
here
.
Being able to imitate this art style is important because I need to have consistent background art. Basically, you would need to produce 1980x1080 background art using thicker, black line art, as well as flat color and purely black shadow.
If all of this sounds doable to you, please don't hesitate to PM me here or contact eirrir009[at]gmail.com with a link to your art portfolio, your prices, and any questions you might have.
More about the game: The story takes place in
modern-day America
, so you will be drawing lots of buildings and urban structures. Being able to draw lots of graffiti is also a plus! I also have a point-and-click feature that will be used with a few backgrounds, so be prepared for me to instruct you to include certain items in the backgrounds.