Trailer
DEMO:
https://neeka-of-obp.itch.io/the-last-c ... f-oni-demo
A bond worth fighting for...
Play as Moriko, a young woman determined to protect her Clan and the secret they keep.
When your father and Clan Head mysteriously falls ill, the bond you share with your beloved clansmen wavers. With your shared secret beginning to crack, you must risk everything to save your loved one.
The Last Clan is a narrative-heavy game, focusing on the bonds and secrets we share. Infiltrate the Palace with a partner to retrieve a mystical item able to cure your father's illness--all while protecting a secret that could put your lives in grave danger.
Rated: PG-13 for mild swearing, action, and potential blood.

Developer: Neeka
Writers: Neeka + LunaLotus
Sprites + CGs: Mythheme
Backgrounds + UI: Puppetbomb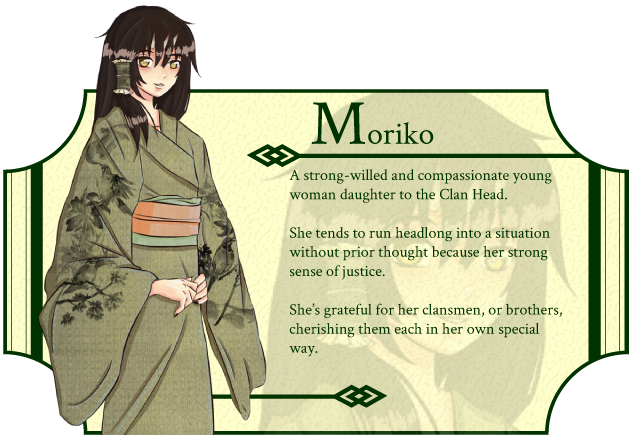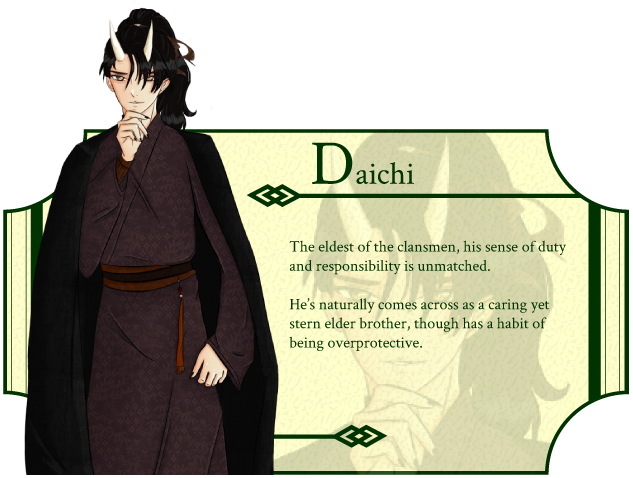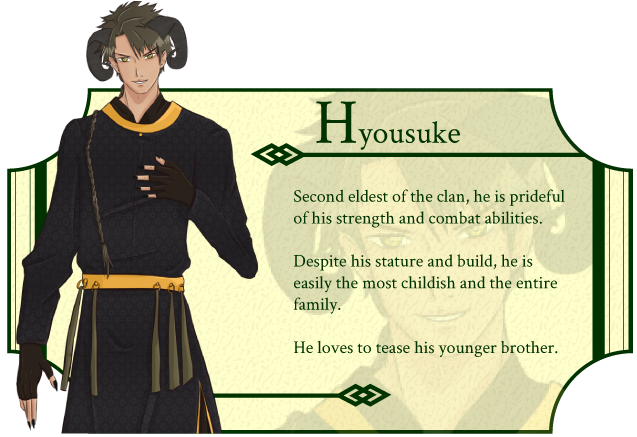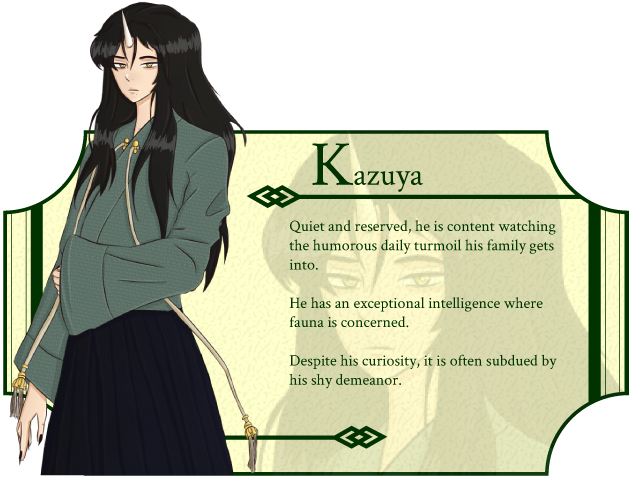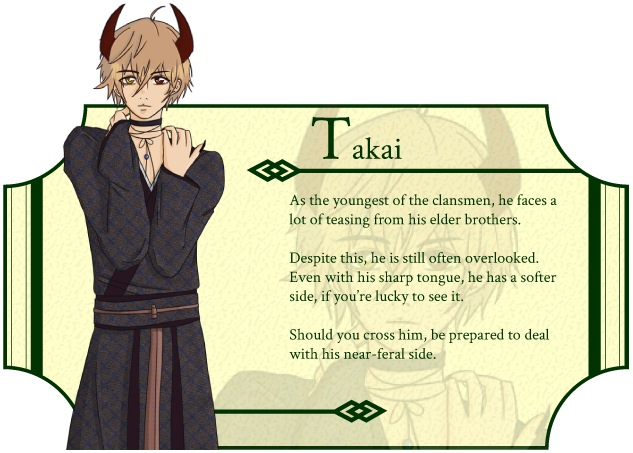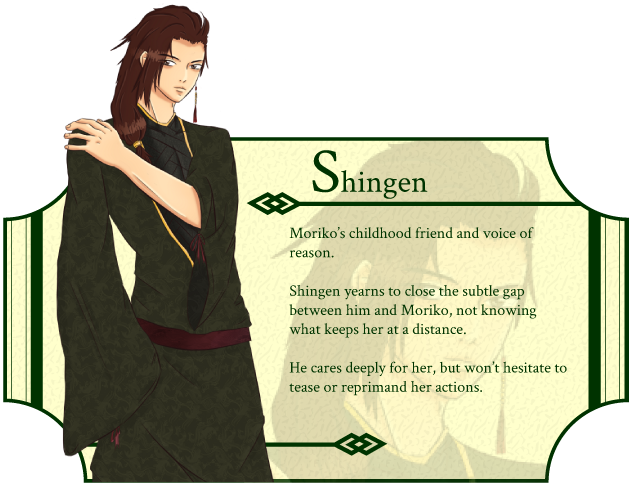 FEATURES:
-Four romance-able characters
-Multiple endings per route
-Colorful CGs, main and route-specific
-CG Gallery
This game will be brought to life through Kickstarter. Some of the rewards include in-game features (that will only happen if they're funded):
-Shingen's romantic route
-Character animations/LIVE2D
-Partial voice acting
-A mobile port