Down on her luck after being dropped by her agency, Dawn finds herself being shaken awake at a bar back in her hometown.

"Should I call someone to come pick you up?"

There are only two people's phone numbers she knows off by heart, and she suspects that neither of them are particularly eager to speak to her at the moment.

Last Call is a visual novel about repairing broken relationships, and letting go of regrets.
Guide Dawn, and try to help her reconcile with the people most important to her -- or have them walk out of her life permanently.
OVERVIEW
3 routes
9+ endings
~10 minutes playtime
CHARACTERS
SCREENSHOTS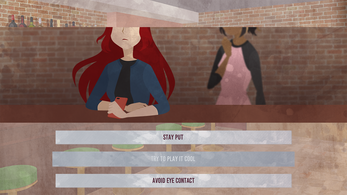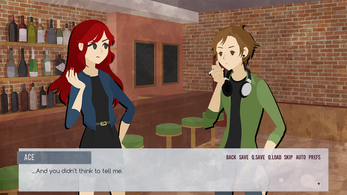 TEAM
PeroxidePrince • Art, Writing, Programming •
Twitter
SweetStrawberry • Writing •
Twitter
⋙ DOWNLOAD THE GAME ⋘