http://tailortales.wordpress.com/
Hi there everyone! I'm Celianna, and been developing Tailor Tales for a while now, though I don't really have much to show for how long it's been in development. About 90% of the graphics were made by me, including all portraits, sprites and most of the tiles.
Tailor Tales is a romance game heavily inspired by Harvest Moon, and a bit from Animal Crossing, being made with RPG Maker VX. You play as a tailor and make clothes while you live your life in the town of Claner. You can chat with NPCs, and court 5 of them - which is really the main part of Tailor Tales. The plot isn't that important, but you meet a fox who is actually a human, cursed by a gypsy and you have to help him turn back into a human.
It is not a visual novel that seems to be very popular in these forums (I personally can't play them, I like having the freedom of exploring), but more like a RPG game such as Harvest Moon.
Other than making clothes and wooing bachelors, there's several other things you can do. Such as collecting items around town, digging up artifacts at the digsite, visiting the weekly market, participating in festivals and there might be more in the future since it's still in development. I probably won't update this thread that much, so please visit the blog for updates, I update quite frequently.
Tailor Tales, if it would ever be finished, would be released with a censored version and an uncensored version. The uncensored version includes the option to have sex with the bachelor after you're married to him, the censored version won't have any mention of this at all to allow younger players to still play the game.
Tailor Tales is 100% free and is not a commercial game.
Characters
Those that have 'Marriageable' in their information can be married in the game.
Features
About 90% original graphics (the other 10% being standard tiles that came with RPG Maker VX, or resources made by other people)
Choose between Joselina, the brunette, or Abigail, the blonde, as your playable character
Tailor clothing that you can sell, give away as a present, or wear yourself (you can only wear dresses)
Court five bachelors by talking to him, asking questions, or giving gifts
Be able to perform actions on the bachelors such as hugging, or kissing etc.
Everything runs on time, with there being 4 seasons, each having 20 days
Exterior maps will change with each season
NPCs have their own schedule every day, so sometimes their shop will be closed!
Original music composed by AngelsDen and Quesadilla
Cook dishes to replenish your stamina
Dig at the digsite for artifacts that you can gift or sell - there's a 100 floors to dig!
Collect rare Power Hearts by completing certain tasks to increase your stamina
Visit the weekly market on Saturdays to buy items you can't buy in town
Join in festivals twice a month
Each bachelor has 5 heart events in which you can decide its ending
Decorate or improve your house with your hard earned money
A custom weather system that includes rain, snow and storms
You can go on 'dates' with bachelors where they follow you around
Screenshots
Screenshots can be outdated, or some things presented can be removed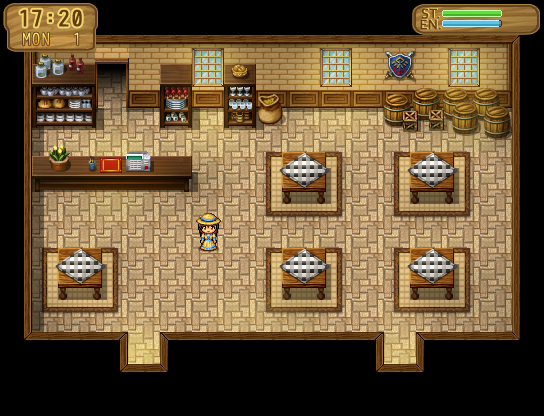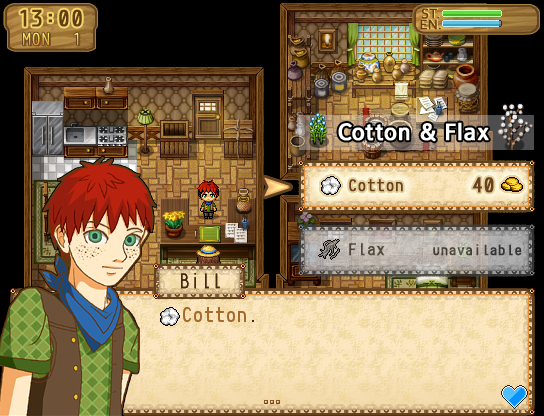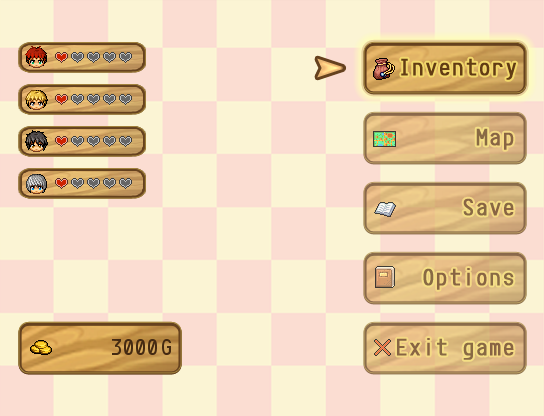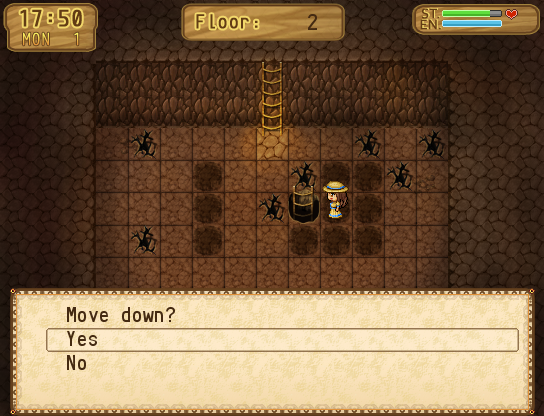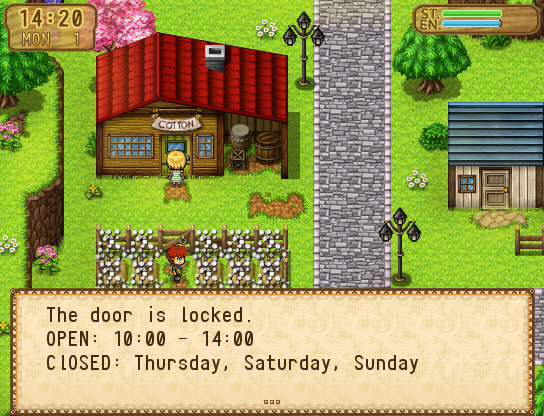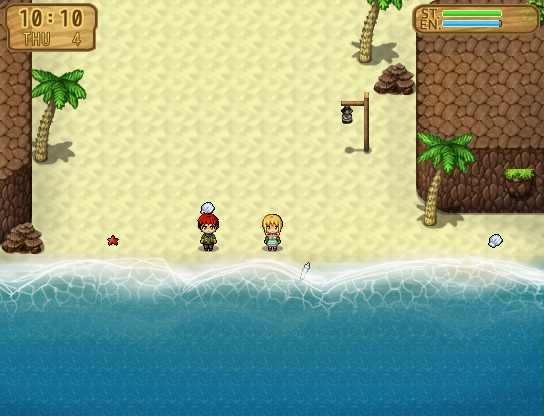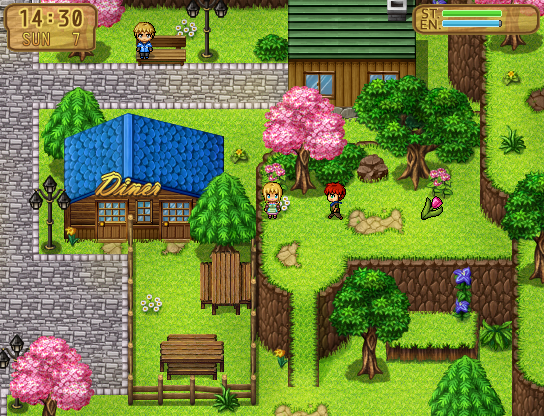 Videos
Here are a couple of videos which show very small parts of the gameplay since it's still very much in development. You can find more (including old videos)
here
Credits
Graphics
Celianna
Lunarea
Emmych
Mack/First Seed Material
A.M.
Ying
Scripts
Modern Algebra
BigEd781
OriginalWij
Sky00Valentine
IceDragon
Woratana
Yanfly
Shanghai
Omegas7
Music
Support
Help me spread Tailor Tales!
Code: Select all
[url=http://tailortales.wordpress.com/][img]http://img51.imageshack.us/img51/8420/tailortalesuserbar.gif[/img][/url]
Or just show off your favourite bachelor:
Code: Select all
[url=http://tailortales.wordpress.com/][img]http://img233.imageshack.us/img233/9977/tailortalesstampbill.png[/img][/url]
Code: Select all
[url=http://tailortales.wordpress.com/][img]http://img88.imageshack.us/img88/28/tailortalesstampcalvin.png[/img][/url]
Code: Select all
[url=http://tailortales.wordpress.com/][img]http://img804.imageshack.us/img804/9817/tailortalesstampjames.png[/img][/url]
Code: Select all
[url=http://tailortales.wordpress.com/][img]http://img69.imageshack.us/img69/9049/tailortalesstamproy.png[/img][/url]
Code: Select all
[url=http://tailortales.wordpress.com/][img]http://img192.imageshack.us/img192/1879/tailortalesstampfox.png[/img][/url]