Genre:Romance/mystery/suspence
Licensce: Free
Rate: +14
Lenght:6 chapters
Endings:5
So I decided to move this here to get more feedback!
Im more like copypasting the format that everybody is using sorry!
Plot
The story is about a girl named Lois who realizes how solitary could be her life at her 17 years old.
Her foster mother, Rebecca is always busy working out of town so Lois had to learn how to take care of herself thourgh years.
One day, after another unsuccessful encounter with Rebecca, Lois started to hear screams and seen things that are out of normal.
She thinks that being alone all that time has started to make effect on her brain...But all her fears will grow bigger when one of the
walls of her house starts to speak to her, adressing itself as "Canaan".
Characters: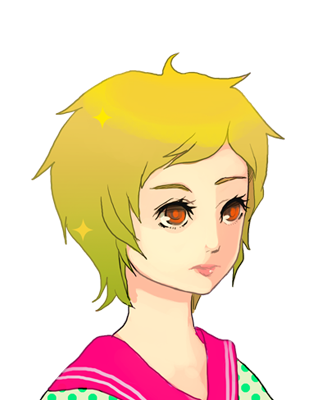 Lois
(Main Character)
Age:
17
Adopted by the age of 8, Lois is a lone and somehow, independent child.
Supposed to live with her foster mother Rebecca, which is always out of town working.
With this workaholic mom..Lois managed to repress lonelyness when she reads books.Specially the ones who are sci fi.
Has two best friends(In fact they are her only friends), Elsa and Amy...She spents most of her school life with them.
Lois look is kind of tomboyish...She is mistaken many times for a boy(she is very flat also)
Has no interest on boys and love stories makes her anxious
Canaan
Age:???
The speaking wall.
There s much hate on his words and tries always to harm Lois in some way
He seems to be trapped on the wall..Not behind of it or inside--actually he says he got no body
His own memories seems to be so confusing for him that its always pissed off
Since there s no one else to blame..He decided that he would start hating Lois.
Rebecca
Age:
42
Lois stepmother.
She is a quiet, tranquil woman who is very passionate when comes to be at work, talk about work and yes..A workaholic mom.
Cooks horrible stuff and many people could say that he is also a horrible mom...To tell the truth she has done her best to rise Lois as a fine girl..On her standarts.
Has a sister named Noel.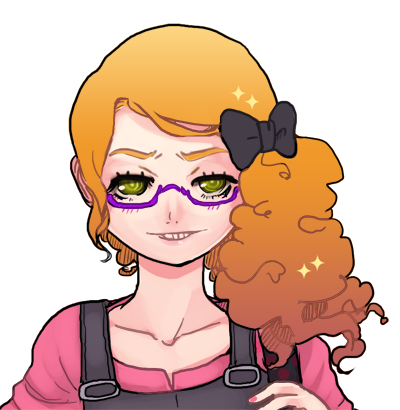 Elsa
Age:
17
Lois and Amy s best friend.
Cheerfull and positive kid.Enjoys watching music chanels on tv.
She got some weird tastes and likes to overreact from small things just to annoy everybody else.
Cares a lot for her friends, so she is always calling them by phone.
Amy
Age:
16
Lois and Elsa s best friend.
Quiet and sentimental.Amy likes to do girly stuff like sewing and making sweets.
She tends to misunderstand things a lot and gets angry very quickly.
She lives near Elsa s house but very far from Lois...So she barely visits her
Screencaps: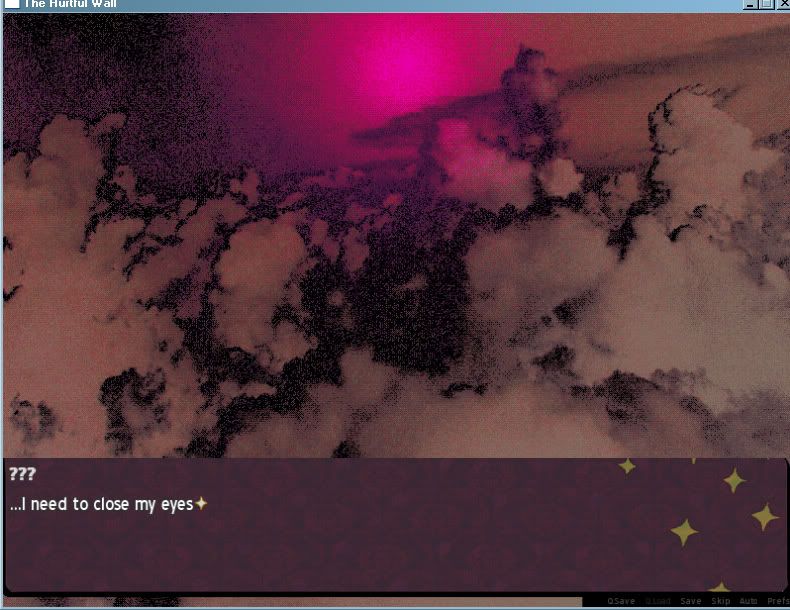 Demo:
Grab it here!
Updated demo(02/07/12)
Here
Last demo before release(14/08/14-Not proofread!)
Here!
Status:
Chapter 1 to 3 done(Pending to be checked by Mink)
Chapter 4 already written..Im doing the cg right now
Chapter 5 written 5% of it
Chapter 6 0% done
Team:
Clua:
Im writting the story, programming(a lame prog though) and doing the art also!...Im taking the music from Freesound project so far, Yume Nikki(lol kill me with fire) and Midori(might change it but I love Midori)
Mink:
Is helping me to correct my horrible english!Thanks to her I think the VN will be more understandable!
:Questions!:
(Feel free to answer this if you like!)
+Did you liked the demo so far?
+Which parts did you feel it needed more work?
Feedback please ;_;!
+Your favorite character maybe XD?
+Any theories of what might be happening?
(I would love to hear this ones!)
Personal thoughts
Hey guys I was kind of worried since the other thread got a lot of views but so little feedback...So Im changing here to see if I can get more opinions..I have done VN s before but Im new to this so I dont know If Im doing something wrong orz