'Hoshigawa High: you attend a prestigious art school, with your best friend Lixa. Despite the problems of your past looming over you, your life is flowing along nicely, until a Kansai bad-boy disrupts your late night art sessions! Will you resist Leon, or will you stand by your childhood friend Takumi even though he has a complicated relationship with Lixa? With multiple endings and the opportunity to choose your own path, you can shape your destiny!'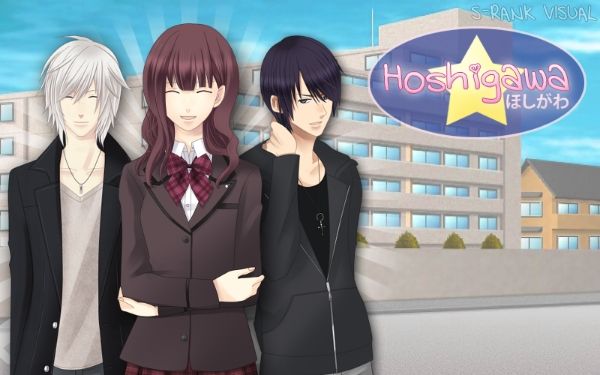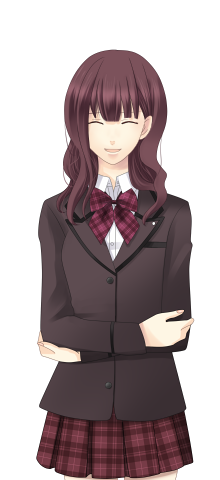 You are a talented student with a huge love of art! Spending late nights in class is what you love the most. Even though people assume you are a quiet girl, you can be blunt with your words if you need to. Customise your own character name <3

Your best friend Lixa! She's bubbly and sweet, but she's got quite a temper! Boys are quick to like her, but she's generally too busy daydreaming and being a little airheaded to notice.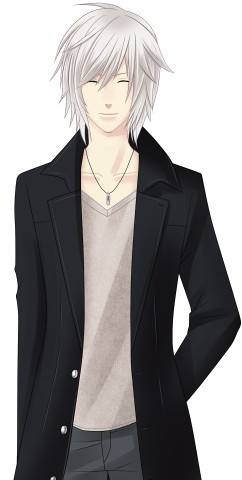 Leon, the kansai-exchange student! He's cheeky, and can come off a little rude if you don't know him well enough. Although on the face of it, he seems like a happy-go-lucky kind of guy, maybe you can try and find out more about him and why he moved to Hoshigawa?
Takumi, your childhood friend. He can seem a little scary, but he's a big softie. He's a deep thinker and doesn't talk about his personal feelings much. In many ways you share in a lot of the pain that Takumi still suffers from. He seems to be quite a fan of Lixa.
________________________________________________________________________________________
Designers Notes
Hey guys! This is a mini android game that I've been working on for a while. It started off as a personal project, but I wanted to see how much I could optimise Ren'py for android so I've tried a variety of ways to make things work more smoothly! The story is light-hearted but it's one that will contain some of my personal experiences too, so it's kind of close to me! The sprites are from Tokudaya whom have a variety of free-to-use sprites for non-commerical projects, and the backgrounds are from Mao. My other project
Idol-eyes
will have fully customised artwork, but this is going to be small and also free!
Finally, yes it has a Japanese name. The story is set in Japan, the characters have Japanese school uniforms, and so it would make little sense to me to make the story with an English name (I know Japanese names by English creators can annoy some people which is why I brought it up.)
Oh yes, I almost forgot. Feel free to read about this and my other projects here:
http://slblake.blogspot.co.uk/
I hope you enjoy what I have for you so far, please feel free to comment/critique as much as you want.
Credits: all images used were listed as free to use for non-commercial projects.
Sprites
http://tokudaya.net/
Backgrounds
http://mao.sub.jp
[/center]