Here is an idea for my first VN.
I've contemplated whether or not to post this now or later (when I have more progress to report), but I've decided that I may need some feedback before I continue any further.
Critique about the story and character descriptions would be very helpful, thank you
FEATURES
GxB, urban fantasy (fictional world setting), psychological
2+1 unlockable romanceable guys
3 good endings and unlockable side stories
Final word count will likely exceed 20000 words (if I can finish this, and I'm hoping I will)
Original sprites and CGs
It will be free!
BGs and BGM will be taken from various free sources I can find
SYNOPSIS
An albino, a refugee, an orphan adopted into the violent Baku Clan - Shinon long wondered what is her purpose in life, raised only as a killing tool because of a power she can't even control. The only light she can grasp is the remote possibility her parents are still alive, waiting for her across the borders in war-torn Suiden Province. She needs to get there, by any means, even if she must betray the only people who were ever kind to her...
CHARACTERS (surname first, given name last)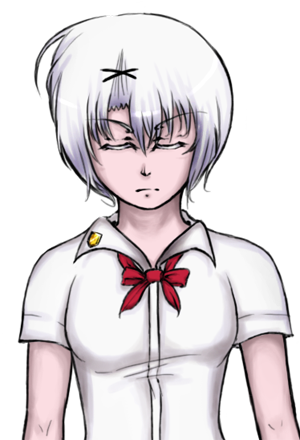 Name: Baku Shinon
Meaning of name: Baku = white, Shinon = new wave
Age: 15
History: Protagonist of the story. A war orphan from the province of Suiden, adopted by the revolutionary Baku Clan during their flee to Kou province. She has been neglected and bullied since early childhood, leading her to develop a selfish, cynical personality, doing whatever it takes to survive regardless of right or wrong. Possesses the ability to exert tremendous physical force on things she touches (can bend metal and break planks of wood for instance), but she can barely control this ability, resulting in constant injuries to herself and her subsequent fear of contact with others. She believes this is the sole reason why the Baku adopted her, so she can become one of their fighters when she grows up. She resents this, so rather than aiding the Baku in their criminal activities, she would rather return to Suiden to find her parents, or avenge them if they are dead.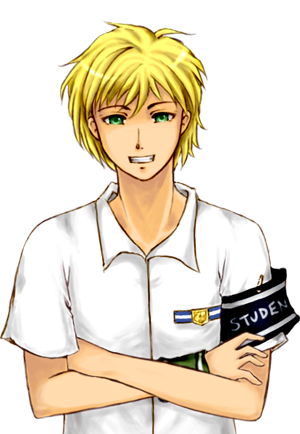 Name: Hon Xin
Meaning of name: Hon = man, Xin = star
Age: 17
History: School idol. Athletic, top grades, good looks - he's the guy every girl at school has eyes on. To top it all up, he comes from the rich Hon family, a branch of the Yan Clan that pretty much rules Kou Province from the shadows with their vast connections in the military, economy, and legislature. But this is all a facade, as his true desire is a simple life, away from the darkness of politics. Despite his popularity, he sees Shinon's loneliness as a mirror of his own desolation, and can't help but want to connect with her as he thinks she is the only one who would be able to understand him. He is engaged to his childhood friend and student council president, Yan Suiyi, who is the second daughter of the Yan main branch.
Name: Baku Wan
Meaning of name: Baku = white, Wan = bay
Age: 16
History: Wan is a brotherly figure to Shinon, one of the only people she trusts in the world. He is a member of Shinon's adoptive clan, and like her, he has been neglected by the others because he is an illegitimate child from one of his mother's many premarital affairs. He doesn't even know who his father is, as his mother left him behind when he was just an infant to marry outside of the clan, disappearing without a trace. Like all other Baku members, he has been trained in martial arts as a child so he can one day partake in their clan's criminal activities, which sustains their living as despised immigrants. Very quiet, very awkward to talk to; even Shinon finds it difficult to understand his true thoughts at times.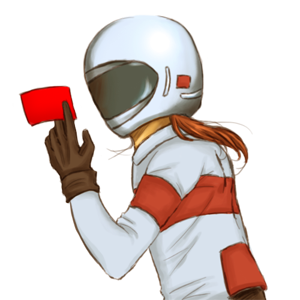 (this image is a placeholder)
Name: ???
History: A member of the Tsuki Gang, a criminal organization founded by the Kon Clan, allies of the Baku during the revolution in Suiden Province. The Tsuki Gang runs a "Red Card" system, in which participants perform missions, as written in red cards delivered to them, for credits which they can use to purchase intelligence or illegal services from the gang. He is the man who assigns Shinon her red card mission, which she hopes to complete in order to re-enter Suiden.
PROGRESS
Story: 70%
Script: 10%
Programming: 10%
Sprites: 10%
CGs: 0%
(Some BGs and BGMs have been gathered, tentatively, for this project. Will update with credits when I've made a final decision to use them)
In the future I may need editors and beta-testers, but this is very far off as of yet.