If this is the wrong forum, please let me know.
Now. Art seems to be one of the biggest problems in Ren'py games. Whether it's laziness, lack of creativity, or just being new to art as a whole, I don't know. XD So I've decided to make a tutorial on character models. This one is about the many expressions a character can have and how to change them the easy way.
Step one: Art Program
I recommend Photoshop or Opencanvas, but anything's fine as long as it has a layer function. Good? Now for step two.
Step two: Lineart
Add a few layers to your picture. I'd say three or four. On layer 4 begin drawing the lineart for the head, hair, and body. On layer 3, draw the face. Trust me. Your art should look something like this by now: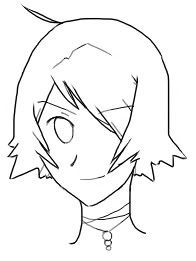 Step three: Base colors
Color everything in. At this point, staying in the lines doesn't really matter. We can clean it up later. Make sure you devote one layer for skin alone. Good? Your picture should now look something like this: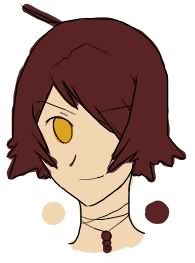 (lol, lazy coloring.)
Step four: Shading 1
Now, add shading and lighting to the non-skin layer. This is, in my opinion, the most fun. However... by this point I got lazy. =w= Remember, unless your character is... modeling... >> light should only come from one direction.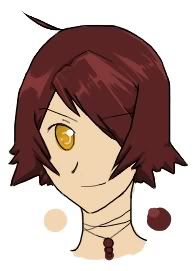 Step five: Shading 2
Add shading and lighting to the skin layer. Be careful around areas like the nose and the temple, where expression doesn't change. Lighting should be subtle.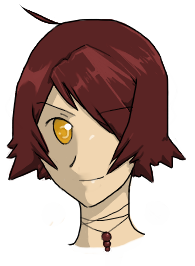 Step six: Expression 1
There you go. You're now done with one expression. To change the expression- in this case, from neutral to happy- erase the face lineart and draw something new.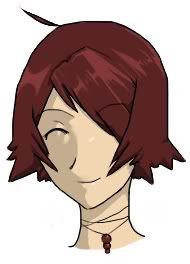 Step seven: Fixing things up
Now, just adjust the skin layer to match the new lineart. Easy enough?