Those Without Names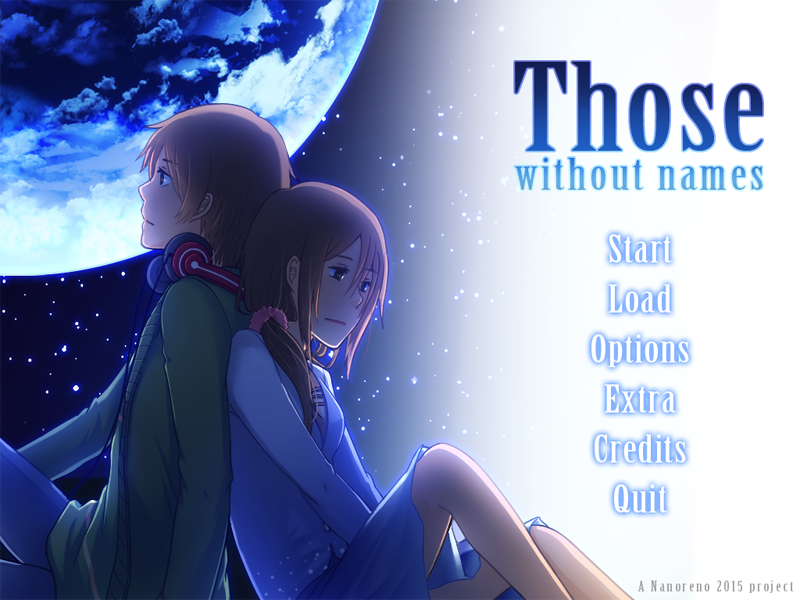 Slice of Life, sibling relationships(platonic)
Warnings
: Implications of death, claustrophobia, physical abuse
Endings
: 4
EDIT: This game has been finished on March 30, 2015. Here is the download page!

Backgrounds and Sprites up for creative commons use here: http://lemmasoft.renai.us/forums/viewto ... 52&t=31476

Summary
Eight has a name: a real name. The problem is, she can't remember it.
The people around her don't remember theirs either. Like her, they're all trapped in what seems to be the same dream without a name; just a number. In order to leave this place, you must "awaken" to your name.
Much to Eight's relief, she finds a familiar face. Just by looking at him she knows he is her brother, even if neither of them can remember each other's names. She believes they're trapped in a dream; her brother thinks they're dead. Little by little they piece together their scattered memories to "awaken": how it ends depends on who you think is right.
Characters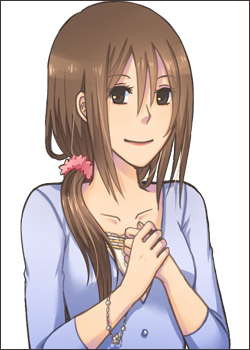 Eight:
She woke up in a strange place without a name or clear memories, but since she convinced herself she's in a dream she's quite composed. Eight is quiet, but she draws her strength from protecting others. Since she dislikes reaching out to people, her brother is her best friend. She enjoys watching romantic dramas with him. Eight is terrified of small, cramped places and the idea of death.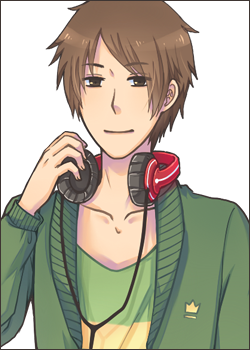 Zero:
Eight's brother. He is a naturally inquisitive person. Due to their family circumstances they're both quite close. He enjoys music, watching his sister's romantic dramas and commenting on the bad acting (but he still gets into it). Unlike her, he finds it difficult to adjust to the place they're in and projects it through anger and frustration. Makes friends more easily than Eight.
Seven:
The first person Eight meets. She's calm and gentle, and reminds Eight of her mother. She stayed in this world the longest, and has already decided what kind of world they're trapped in. Instead of telling Eight or Zero however, she simply waits for them to arrive at their own conclusions. Looks upon the two of them quite fondly.
Thirteen:
Zero befriends him quickly in this strange world. They share a common interest in mixing and composing digital music. Always optimistic and talkative, he's around for Eight when her brother is gone. His energy seems overwhelming at first, but he struggles to breathe on occasion, giving Eight a sense of his weak health.
Progress
(Updated: March 30: Completed)
GUI: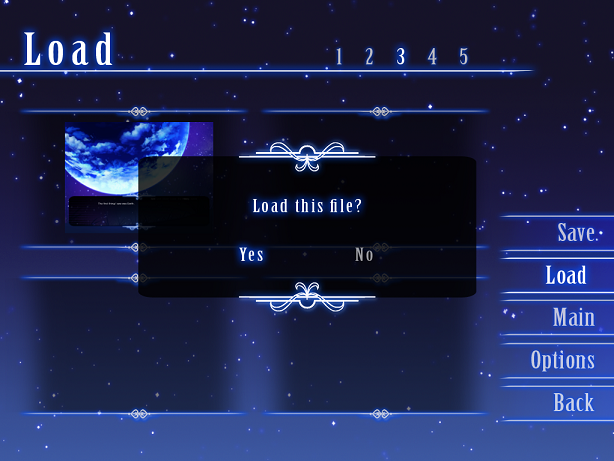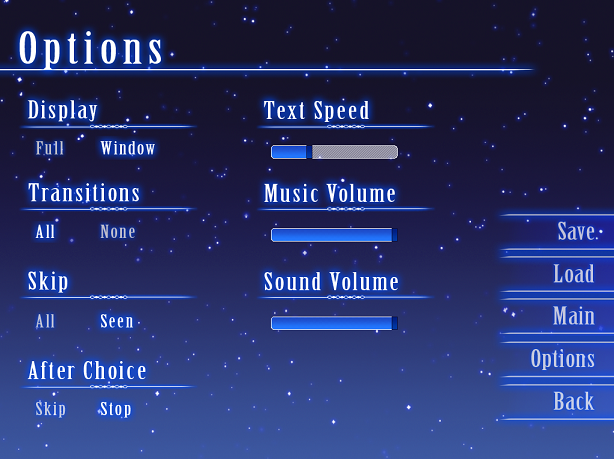 Backgrounds:

Eight Sprites:

Zero Sprites:

----
I am soloing this nanoreno.
It's a simple short story of a sister and a brother trying to make sense of where they are and why they were brought here. Since it's for Nanoreno it's not meant to be super deep, tragic or touching with a lesson or anything (I don't think I can write anything meaningful in a span of a month)! Growing up close to my sister, I enjoy a lot of stories and games that have close siblings in them. So I thought, "Why not make a short VN focused on that?"
THE PLAN
Week 1: Writing
(100%!!!!) Editing
Week 2: Art (Sprites
[100%], BGs [4/11])
Week 3: Art (BGs 11/11), titlescreen
Week 4: Proofreading/Coding [script: 100%, GUI: 100%, Extras: 100%]
I'm pretty excited to see how much I'd get done by the end of this month!